Judge issues stark warning after North Yorkshire drug dealers locked up for peddling cocaine
A judge has issued a stark warning to drug dealers in North Yorkshire after two men were jailed for peddling cocaine.
Monday, 14th June 2021, 10:28 am
Judge Sean Morris lamented "the trade in misery, violence and sometimes death" after Callum Hall, 29, and 30-year-old Benjamin Newton were jailed for a combined five years for supplying the Class A drug in Scarborough and elsewhere in the county.
Prosecutor Matthew Collins told York Crown Court that Hall and Newton had been running a cocaine "business" in which the drugs were sold at different prices according to their purity.
The "high-purity" cocaine was knocked out at £100 per gramme and the low-end stuff - known as "bash", which had been "cut" - sold for a third of that price.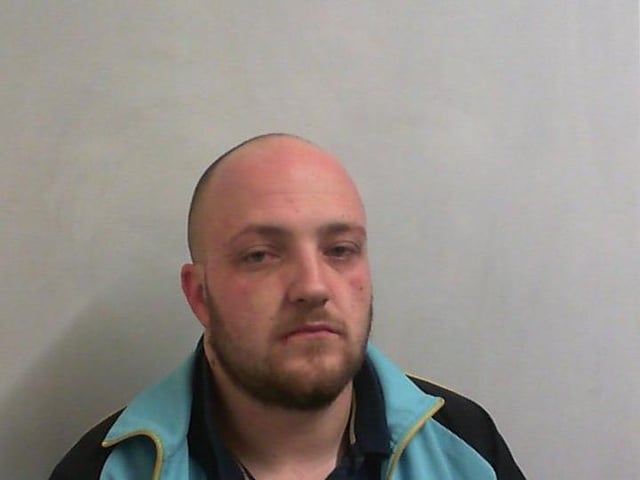 Callum William James Hall
The three men were arrested when a van they were travelling in was stopped by police on the A170 at Middleton, near Pickering, in December 2018.
Hall, the kingpin of the drug enterprise, was driving and Newton and a third man, 32-year-old Joseph Ellis, were passengers.
They were on their way to Scarborough at the time to pick up a "wholesale" drugs package.
Officers searched the rear cargo area of the van and found dozens of zip-lock dealer bags inside a plastic tub, along with two sets of digital weighing scales flaked with "white-power" residue and about 13g of cocaine.
When arrested, Hall was "shaking", said Mr Collins.
Text messages found on their phones revealed that Newton and Hall were the co-conspirators in the cocaine "business".
There was nothing to suggest that Ellis was involved in the conspiracy but the messages on his phone "made it clear he intended to purchase drugs from Hall and Newton for onward supply…(and) to set up shop".
Newton and Hall had been supplying high-grade cocaine and the inferior "bash" powder since "at least" October 2017, evidenced by "considerable" drug-deal discussions on Facebook and Whatsapp and "arrangements being made for the 'business'".
Mr Collins said although Newton was "quite a significant seller", he was dealing "on behalf of Hall".
Newton, from a middle-class family in Pickering, was a cocaine user at the time and bought his drugs from Hall, who refused to answer police questions following his arrest.
Mr Collins said that Hall, from Redcar, was "selling on a commercial scale, with influence on Newton and Ellis in a chain".
Newton, of Neveswood, Back Lane South, Middleton, and Hall, of Millholme Terrace, Brotton, admitted conspiracy to supply a Class A drug.
Ellis, of no fixed abode, admitted offering to supply cocaine on one occasion.
They appeared for sentence on Thursday.
Kevin Blount, for Hall, said his client had been "offered a way out" of the "financial mess" he was in by dealing for others higher up the chain.
He said that Hall was also a cocaine user which had led to the breakdown of his marriage.
He had since found work on a "supervisory level".
Nick Peacock, for Newton, said his client was from a good family and he was "not an experienced drug dealer".
Graham Parkin, for Ellis, said his client had also found employment and had "dealt with his addiction".
Judge Mr Morris, the Recorder of York, said Hall was the main player and had been "controlling and…directing Newton".
He told him: "I'm sick and tired of having to sentence people for robberies, burglaries, theft, frauds, where they are doing it to pay people like you because they are addicted to drugs.
"And when people are thinking (of) paying off debt by doing a bit of dealing, they need to know they are in prison territory because of the harm they are doing to society.
"It's the trade in misery, violence and sometimes death."
Jailing Hall for three years, the judge said it was "the minimum" sentence he could impose for "determined drug-dealing".
Newton was jailed for two years and three months.
Mr Morris said Ellis had tried to make a "nice little earner" like Hall and Newton, "but fortunately, having sent one message out…people you were sending out to weren't interested".
Ellis was given a 15-month prison sentence, but this was suspended for two years.
He will also have to complete a 10-day rehabilitation programme.