Scarborough paedophile Martin Hunter caught with over 25,000 indecent images of children is spared jail
A paedophile caught with a stash of over 25,000 indecent images of children has been spared jail.
Thursday, 16th January 2020, 10:20 am
Updated
Thursday, 16th January 2020, 10:32 am
Police raided Martin Hunter's home in Eastfield and seized two laptops and a USB stick on which they found 25,071 indecent images, York Crown Court heard.
Twenty-two of those images were categorised Class A – the worst kind, involving the serious sexual abuse of children.
The vast majority - some 24,980 images - were Category C files, two of which were videos. Police forensic investigators also found 69 Category B images, two of which were movie clips.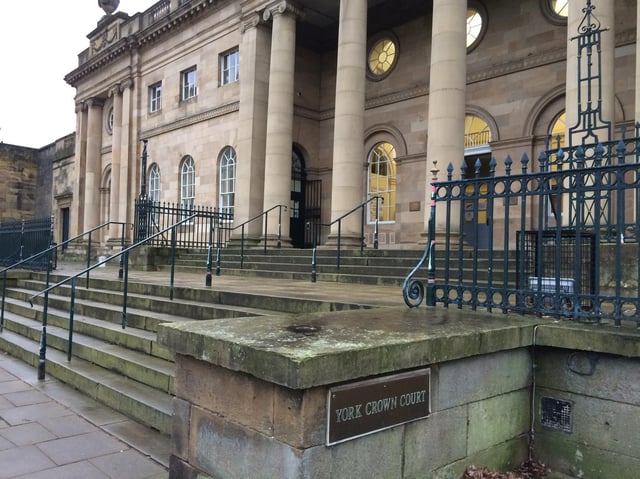 York Crown Court.
"The defendant had been surfing the internet for indecent, illegal images of children," said prosecutor Paul Abrahams.
Hunter, 47, had gone on websites including one called 'Teen Club' and used giveaway search terms such as 'pre-teen' and 'paedo'.
He was brought in for questioning but "denied all knowledge" of the vile material despite a stack of forensic evidence following the police search in June 2018.
The court heard that Hunter had been viewing the depraved material since 2015 but managed to avoid detection until 2018.
He had used computer "cleaning" software "which would allow the defendant to scrub the images to effectively hide his tracks", added Mr Abrahams.
This meant there were "inaccessible areas" on his computer equipment in which there were said to be other, "extreme" images, but which were not part of the charges.
Hunter, who lives with his elderly parents in Dale Edge, appeared for sentence on Monday after pleading guilty to possessing indecent images.
The court heard he had a previous conviction for similar offences in 2004, when he was again spared jail and given a 36-month community punishment.
Defence barrister Stephen Littlewood said the latest batch of illicit material was "restricted" to teenage girls and no younger.
"Mr Hunter leads quite an isolated life," he added.
"He lives what one might describe as a sad life and that's been a driving factor (for these offences)."
Judge Simon Hickey said despite the "vast" number of "obscene" images, he could suspend the inevitable prison sentence so Hunter could get the help he needed to cure his predilection for viewing illicit material.
He said the best way to protect the public - and children in particular - would be to impose an appropriate treatment programme, but he told Hunter: "You have escaped custody by the skin of your teeth."
Hunter was given a 10-month suspended jail sentence which includes 27 sessions on a sexual-offenders' treatment programme and 30 days' rehabilitation. He was also made subject to a sexual-harm prevention order, which will run indefinitely and is designed to curb his internet activities.