Crippling cost of household bills highlighted
Monday, 30th October 2017, 11:00 am
Updated
Monday, 30th October 2017, 11:04 am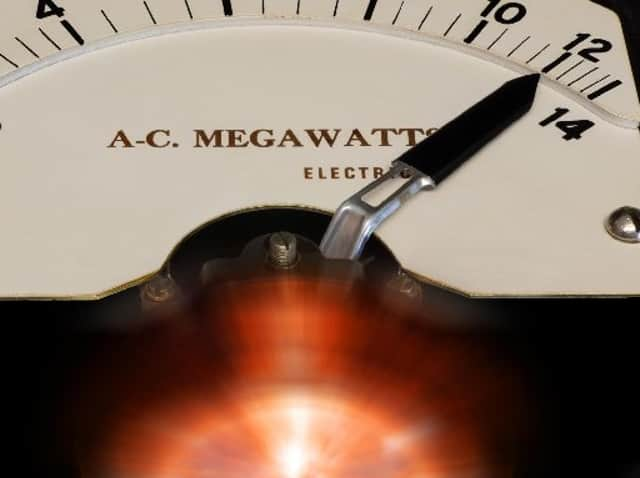 Almost 40 per cent of Yorkshire folk are struggling to cope with the rising cost of household bills.
A new study has also revealed that the average Brit works 82 per cent (299 days) of the year just to cover these bills. Seventeen per cent say they have already made cutbacks on non‐essential household bills, with just under six in ten (59 per cent) revealing that the higher cost of living means they intend to spend less on Christmas this year.
GoCompare asked 2,000 UK adults for their opinions on the effects of rising costs. With households being squeezed by a combination of falling wages and higher prices, the news that people work for a large percentage of the year just to pay off the essentials, will put more pressure on Britain's JAMs ( people just about managing).
The study calculated the point in the year that the average person is notionally 'bill free' to give a tangible view of how much it affects people.
Bill Free Day this year fell on October 26, meaning that for the remaining part of the year – in theory at least ‐ we can spend on the fun stuff, such as holidays, travel, hobbies, treats, clothes, meals out and Christmas presents.
Not quite what happens! But there are simple measures that can help us to get on top of our finances and save money on the cost of everyday expenditure, whether that's the amount we pay to run a car, travel to work, heat the home or stream Game of Thrones.
Georgie Frost, head of consumer affairs at GoCompare, said: "Bill Free Day highlights just how much of what we earn goes towards paying the bills. By getting people to think about their notional 'Bill Free Day' we hope that they will look at where the majority of their money goes and think about how they can make small changes that could free up more cash for the things they really want to be doing.
"We all face bills that we have little control over, like council tax, water rates, income tax, fuel for our cars or tickets for our day-to-day commute, but there are many that we can, and should, tackle ourselves. Insurance policies, energy tariffs, mortgages, our weekly grocery shop, broadband packages, debt repayments– it's well worth your while to see if you can trim these back.
"Our aim is to help move the nation's Bill Free Day closer to September next year by encouraging more people to confront their own personal 'Monster Bills'. If the average household reduced their bills by £25 a week they could bring their Bill Free Day forward by more than a fortnight. That would be an extra two weeks of fun money next year, rather than bill money."