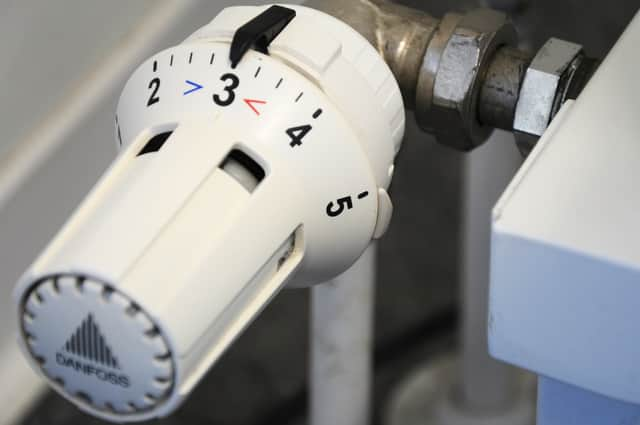 Now that the 'Beast from the East' is finally receding, millions of households across the UK are left counting the cost of the Arctic blast.
Spiralling energy bills are a common worry when temperatures plummet. But the good news is there are ways to keep bills down and offset those extra costs in the coming weeks and months.
Rex Nye, Managing Director of Sussex-based builders' merchant D.W. Nye, says there's plenty that homeowners can do to help save cash on bills and expensive trade call-outs.
"It's a sad fact that plenty of people in our communities can't afford the expense of calling out an emergency plumber – even if they can get an appointment at peak winter times.
"But with regular year-round maintenance and a few tricks of the plumbing trade up you sleeve, it's possible to get by without spending a fortune in the process."
So, what can we all do to keep our heating working efficiently until winter is finally over? Try D.W. Nye's five expert tips . . .
Put the kettle on. A common reason for boiler breakdown in icy weather is frozen condensate pipes. This is the plastic pipe that runs from the boiler outside of the house to the drain. The small amount of water inside can get frozen with the result that your boiler will make some very strange sounds then possibly grind to a halt. Simply boil your kettle and carefully pour some hot water over the pipe. Re-set the boiler and your problem should be solved.Check your lagging. Most of us are aware how important it is to insulate pipes both inside and outside the home. But lagging can perish over time, so it's worth checking that everything is fixed in the right place. Also, it's worth bearing in mind that materials have become more and more energy efficient over time, so investing in new lagging could be a wise move.Be a control freak. The latest thermostatic controls allow you to keep your rooms at the ideal temperature. Many are now Wi-Fi enabled, so you can even control them remotely, ensuring heating is on when you need it, and turned down to a lower setting when you're out. Individual thermostats on radiators are also a fantastic energy-saving measure.Are you being served? Getting your boiler serviced annually can seem like an expensive inconvenience, especially when things seem to be ticking over problem-free. But the £80 or so it will cost for a service could well be recouped in the long run, because any issues or inefficiencies will be diagnosed and fixed before they turn into a full-blown (and costly) breakdown.Look up. Is your loft fully insulated? What about your flat roof? Insulating the loft is a relatively simple DIY job, but you'll probably need to call in a builder or roofer to insulate a flat roof. But the rewards are well worth the hassle, with the possibility of slashing energy bills by up to £225 a year.*