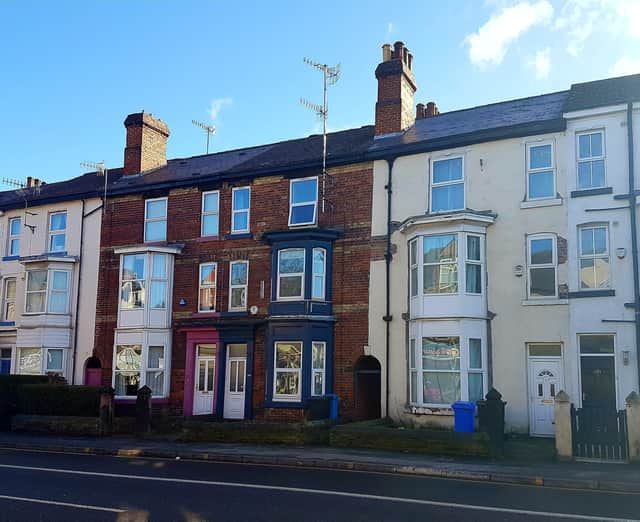 There was a shift in the property market during March, a new housing report has shown.
Within the NAEA Propertymark's March Housing Report it was revealed that almost nine in ten (86 per cent) of properties sold for less than the asking price in March, the highest level seen since records began in 2013
This is an increase of 12 percentage points from February when 74 per cent of sellers accepted offers below their original asking price.
Only one in 10 properties (10 per cent) sold for the original asking price in March, the lowest since records began.
The number of house-hunters on estate agents' books fell marginally in March – from 309 registered per branch in February, to 308.
Year-on-year, demand for housing is down by 22 per cent, as agents registered 397 house-hunters per branch in March 2017 and 417 in 2016.
The number of properties available per branch increased from 35 in February, to 40 in March – the highest since October last year.
Despite sales to first time buyers rising last month following the Chancellor's introduction of the stamp duty relief for those purchasing their first homes, sales to the group fell by three percentage points to 26 per cent in March. This is down from 27 per cent in January and 29 per cent in February.
The number of sales agreed stayed the same in March – with an average of eight recorded per branch.
Mark Hayward, chief executive, NAEA Propertymark, said: "Earlier this month, Zoopla research showed that on average, houses are being sold for almost £25,000 less than asking price, which our findings echo.
"A record number of properties sold for less than asking price in March, indicating that buyers have shifted into the power seat. This is music to house-hunters' ears – especially first-time buyers. Although sales to the group have fallen, the fact that the market is moving in the favour of buyers may trigger an upward swing in the number of sales agreed as they're in a position to negotiate lower prices.
"However, this is a short-term triumph for buyers. Although demand has cooled off over the last few months and created these market conditions, it's likely to increase again as those holding off on making purchases move to take advantage of these lower prices.
"Ultimately, this means the number of offers accepted below asking price will fall again and the market will swing back in the favour of homeowners. The only thing which will offer a long term solution is more homes to balance the issue of supply and demand."