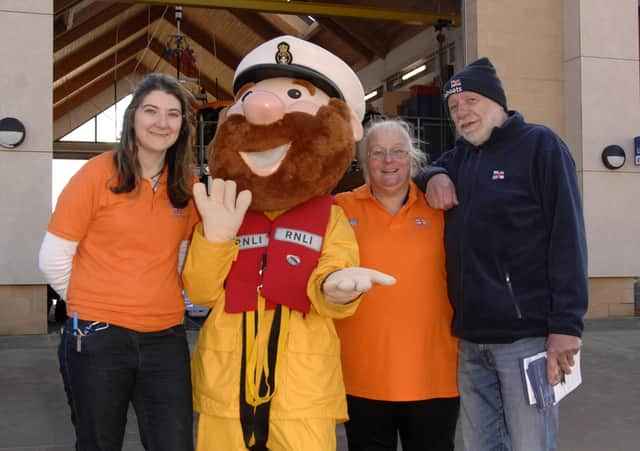 Scarborough RNLI Station's Love Your Lifeboat day will based on a Valentine's Day theme.
The first event takes place on Saturday, February 15 between 10am and 4pm and is based on a Valentine's Day theme.
The 'Love Your Lifeboat' day will feature activities and games in the first-floor crew room, and exclusive VIP tours of the station and onboard the Shannon-class lifeboat, for a small donation.
The second fundraiser is a model boat show on Saturday, April 18 between 10.30am and 4pm. The boats will be displayed on a small pool throughout the day.
Hosted by Scarborough Lifeboat Station's events team, both fundraising days will feature a tombola and tea, coffee, juice and biscuits will be served.
A spokesman at the station said: "Anyone who would like to attend the boat show as an exhibitor, or who wants more information, should email [email protected]
"Please say how many boats you would like to bring and how many people will be attending.
"Admission for visitors will be £1 for adults and 50p for under 12s."
Visit scarborough.rnli.online/index to find out more about events held at the lifeboat station and the work of the RNLI.