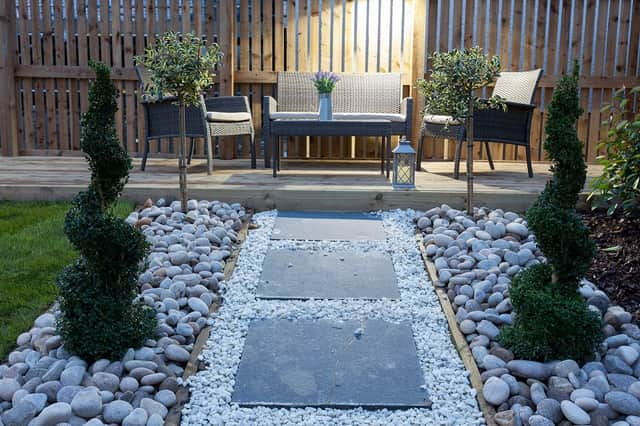 Summer is on the way and now is the time to create a vibrant, colourful garden.
In celebration of Gardening Week (April 30 – May 6), housebuilder Miller Homes has enlisted the help of RHS Chelsea multi-award winning Yorkshire gardener, Graham Bodle, who is based at the family's business, Walkers, near Doncaster.
"We wanted to inspire our homeowners with ideas to transform their blank canvases and also offer a little guidance to those with more established gardens that may be making plans to recreate, change or develop a brand new garden schemes," said Natalie Moore, sales manager at Miller Homes Yorkshire.
"Graham was kind enough to share some amazing ideas and here are just a few to provide some horticultural inspiration."
Mr Bodle said: "Perhaps the best way to make an impact in a more modest sized garden is go big and go bold. Filling a smaller garden with small plants and pots generally doesn't work – it's about making a statement and making an impact.
"One way to achieve this is to buy big pots for patios and fill them with statement plants. Adopting a theme, such as a Mediterranean one can give direction to the overall scheme, the big pot/big plant combination could be something like an olive tree.
"Carry on this theme into borders and choose well established plants that make an impact as soon as they are planted such as those with striking foliage or blooms. Remember though that plants grow, and over the summer often quickly, so leave them enough room to breathe and flourish.
"Consider architectural design too. Perhaps you could design a seating area if the sun falls in a certain place in the late summer evening or a water feature in a corner where there isn't much sun. They can create depth and interest when you are sat enjoying your outdoor space.
"Growing your own continues to be hugely popular and whilst a veg patch works perfectly, how about interspersing vegetable and fruit plants in with your shrub and floral border.
"Strawberries and potatoes are great grown in pots or raised beds but there are endless things you could grow with ease and pride amongst your plants such as onions, peppers and a whole host of herbs."
He continued: "Having a blank canvas is always very exciting and new homeowners should view their space as an ongoing creation.
"A garden is never really finished and there are always things that we can all enjoy to ensure our plants thrive and we create a space where we can relax, entertain and play. No matter what the size of your garden or your gardening ability a truly wonderful space can be easily created with just a little planning."
Miller Homes currently has ten developments across the region ranging from rural settings to those on the fringes of Yorkshire towns and cities. These include Honeywell Grange, Barnsley, and Chene Hall, at Killinghall.