Fishing boat crew rescued by Scarborough RNLI after engine failure distress call
A fishing boat's crew was rescued by Scarborough RNLI this morning after getting into difficulties off the Yorkshire coast.
Wednesday, 12th January 2022, 4:45 pm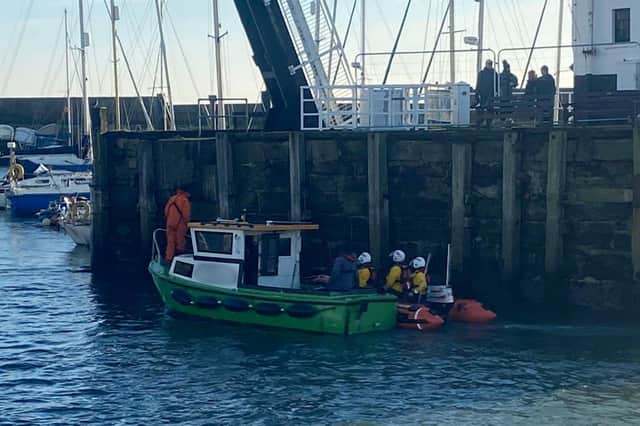 Scarborough RNLI tows a stranded fishing boat back to the harbour. (Photo: Lee Marton/Mick Cowper)
The rescue crew of three rushed to Cayton Bay onboard the station's new inshore lifeboat where a small fishing boat had become stranded after its engine failed.
The lifeboat's helm assessed the situation and decided that towing the angling vessel was the safest way to assist the stricken fishermen.
The boat and its two crew were safely towed back to the harbour by the lifeboat, with no injuries reported.