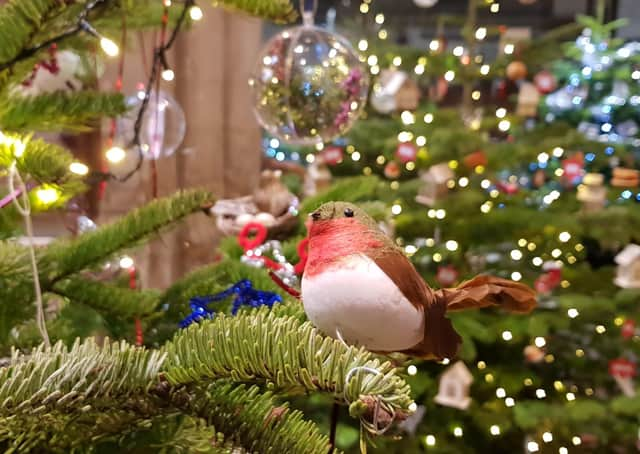 Helmsley's Christmas Tree Festival will run until Sunday, December 15.
The lights switch-on will take place tomorrow (Friday, November 29) at 6pm around the Christmas tree in the Market Place.
From there people can process up to All Saints Church for the preview evening of Helmsley's Christmas Tree Festival which begins at 6.30pm (tickets cost £5).
Visitors can get a sneak peak at the 25 trees as well as enjoying music, mince pies and a drink. The festival is then open daily (10am to 4pm) until Sunday, December 15. Entry is free but money raised from donations will be split between St Leonard's Hospice, All Saints Church and the Helmsley in Business group.
Tony Porter, chair of Helmsley in Business, said: "We are very excited for the official start of the festive season.
"We have been steadily updating Helmsley's Christmas decorations so every year the town gets a little brighter."
Preview tickets are available at Porters Coffee Shop and Helmsley Library.