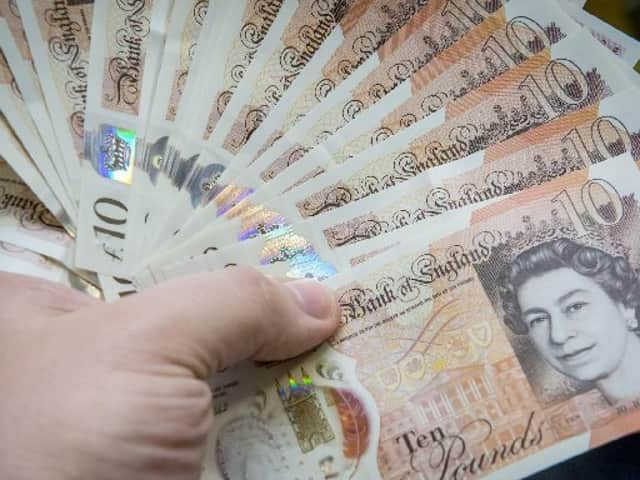 We all love to treat ourselves, from enjoying a frothy coffee or having the car cleaned for us.
But recent research shows that the average person could save over £2,000 a year, by simply being careful and cutting back on what could be classed as luxuries.
Pensions advice specialist, Portafina, asked the nation how it spends its disposable income each month, and can reveal how much, on average, those little buys are costing and how much Brits could potentially save in a year if they really needed to.
Monthly spend, on averageAnnual spend, on averageEating an evening meal out (36%)£25.11£301.32Having the house professionally cleaned (6%)£22.30£267.60A trip to the pub (24%)£20.34£244.08Paying for the car to be cleaned inside and out (14%)£19.77£237.24Netflix/Amazon Prime/Now TV subscription (21%)£18.44£221.28Buying an evening takeaway meal (28%)£18.27£219.24Home food shopping delivery (16%)£17.40£208.80Taking a taxi instead of public transport (17%)£17.21£206.52Buying a meal deal at lunchtime (17%)£13.84£166.08Grabbing a takeaway coffee/hot drink (16%)£12.45£149.40
The most effective way to save more money is to spend less. For most people, that's easier said than done. A great starting point is to have a clear idea of how much you are spending.
Based on the research, the top 10 things that Brits consider as treats, cost on average, £2,221.56 per year.
Working hard, and treating yourself, is an enjoyable and necessary part of life. Yet, even cutting just a month's worth of spending could save an average of £185.13 a year, or perhaps much more.
Jamie Smith-Thompson, managing director at Portafina, said: "We're all different when it comes to the little luxuries we want in life. But getting to grips with understanding how much you are spending on those things, and where you can spend less, will allow you to save more in the long run.
"Here are three simple tips on how to get your finances in order:"
Make managing money a habit.
Most of us only manage our money when we are strapped for cash or in a crisis, but making a habit of budgeting regularly reduces the likelihood of a monetary crisis in the first place. By keeping a log of monthly expenditures, you will gain a better understanding of your incomings and outgoings, allowing for more effective budgeting and saving. Managing your money online can make things so much easier too.
Put money away straight after you have been paid
If you earn £10 an hour, every £10 you spend is one more hour that you have to work before you can retire. That's a big incentive to save! Many people try and save at the end of the month, hoping there is enough left after bills and spending. The problem is there usually isn't money left – when we consider it available, it will be spent!
To overcome this, pay yourself first. You can put the money into an easy-access account so you can still use some of it if necessary, until you adjust to having less to spend. To really make the most of savings you will want to get the highest interest rate possible and not lose the growth to tax, so look at high interest accounts and ISAs.
Plan ahead for bigger expenses
Some expenses in life are unexpected, but not all. Christmas happens at the same time every year, as do birthdays, anniversaries and even renewal dates for car tax and insurance. Yet, even with a full twelve months' notice on these, it's easy to leave it until the last minute to plan for these events and then panic about the expenditure.
To break the cycle, spread the cost over the year. Decide how much everything may cost you across the year, and divide that number by twelve to see how much you need to set aside each month. It's far better to set aside £50 a month for everything, then have to raid the savings for several hundreds of pounds when times are tight!