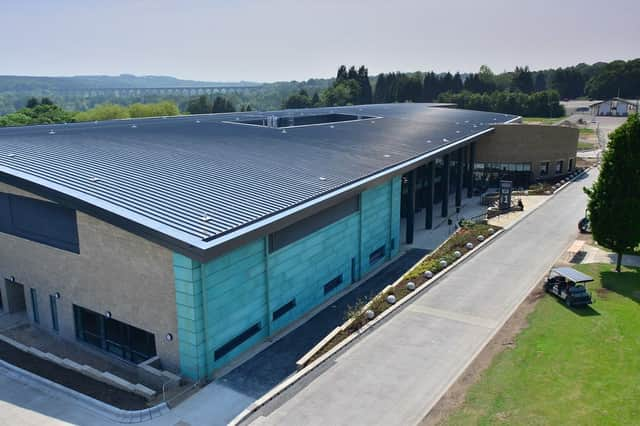 A two-month search to find Yorkshire and Humber's most inspirational and community beneficial property projects is underway, following the opening of entries for the RICS Awards 2018, Yorkshire & Humber.
The annual RICS Awards celebrate the region's top built initiatives and developments - in land, real estate, construction and infrastructure - that provide significant value to the communities they serve.
Every year the esteemed awards attract hundreds of entries from all over Yorkshire and Humber including small-scale dynamic projects, and large multi-million pound developments.
Chair of the RICS Awards, Yorkshire and Humber judging panel, Rob Hindle of White Hindle & Partners Ltd said: "Projects entered into these awards must have completed within the last three years, and Yorkshire and Humber has an abundance of exemplary and truly pioneering built projects that have completed during this time, which fully deserve the recognition that winning an RICS Award can bring."
There are eight categories to enter in which local property professionals must demonstrate how they have used their skills to develop, regenerate and conserve the environment in which we live and work. These are: Building Conservation, Community Benefit, Commercial Property, Design through Innovation, Infrastructure, Regeneration, Residential, and Tourism & Leisure.
The winners of the 2017 RICS Awards, Yorkshire & Humber are as follows:
Building Conservation - Clementhorpe Maltings, YorkCommercial - Yorkshire Event Centre, HarrogateCommunity Benefit - East Riding Leisure, BridlingtonDesign through Innovation - Airedale International Air Conditioning Ltd HQ, LeedsInfrastructure - Bransholme Storm Water Pumping Station, HullRegeneration – Fox Valley, SheffieldResidential - Clementhorpe Maltings, YorkTourism & Leisure - East Riding Leisure, Bridlington
There is an overall 'Project of the Year title', awarded to the entry that demonstrates outstanding best practice and an exemplary commitment to adding value to its local area. This year, the title went to the Yorkshire Agricultural Society's new state-of-the-art Event Centre on the Great Yorkshire Showground in Harrogate, which also won the Commercial property award.
All category winners go on to compete against other regional winners at the national RICS Awards Grand Final in November 2018, for the chance to be crowned the overall UK winner in their respective category.
Mr Hindle added: "Winning a RICS Award is an excellent measure of a team's success in going above and beyond to serve their clients well and creating an outstanding development, so it can certainly help to boost the profile of the team involved and their credentials. But best of all, these awards raise the profile of our region as a home to world-class built initiatives that are of huge benefit to their local communities."
The 2018 RICS Awards, Yorkshire & Humber are now open to enter. The deadline to nominate a project is 26 January 26, 2018. Visit www.rics.org/awards
The awards will be presented at a glittering black-tie ceremony on May 11 at the Centenary Pavilion, Leeds United Football Club.