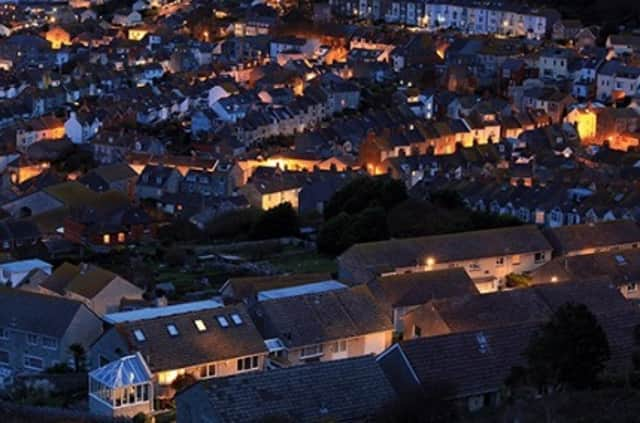 While the early autumn weather is producing some sunny days - it is worth remembering that the nights will soon start pulling in as winter approaches.
And with October being National Home Security Month, Harrison Murray Estate Agency and the Nottingham Estate Agency (both part of the Nottingham Building Society) have issued a seasonal reminder and some hints and tips on how to keep your property safe.
Whether you are selling your house or preparing to move into a new home, safety and security are paramount.
Network Property Sales Manager Richard Bocock said: "As we move further into autumn and winter, the days and nights of course get darker.
"It is important to adopt a practical, common sense approach in assessing safety measures in your existing or new home, which can be a target for opportunist thieves."
Lighting. Consider installing motion-sensitive lighting fixtures above front doors, porches, garage doors and entrances to back gardens. Fit timers to indoor lights when you are out for the evening or going on holiday.Codes. If you are moving into a new property, familiarise yourself with the alarm and set a new passcode. And above all, don't forget to use it!Locks. Securely bolt or padlock side/back gates. Fit window locks to all downstairs windows, and to easily accessible upstairs windows. Remove any ladders that could be used to gain access through upstairs windows or a flat roof.Be letterbox aware. As vehicle theft becomes more sophisticated, and often to order, thieves turn to letterboxes to obtain keys. Make sure you put these and other valuables out of easy reach and sight of the front door.Valuables. Put your mark on valuables with a UV pen - a discreet way to identify your items if they are stolen.Sheds. Many sheds are used to store cycles, garden equipment and tools. Ensure you have a sturdy padlock on your shed door. The same goes for your garage.Vision. If possible, don't allow the front of your home to be obscured by trees or hedges that may provide hiding places for thieves.Personal information. Don't get caught out online. Be careful about what personal information you divulge on social media. Opportunist thieves often turn to Facebook and Twitter to target unsuspecting victims, so don't divulge information regarding your whereabouts. And never reveal that your property is empty.Neighbourhood Watch. Be a good neighbour and join the local Neighbourhood Watch group. If you are new to the area, this is also a great way of getting to know your neighbourhood and meeting new people.Insurance. Ensure that you have adequate home and contents insurance.
A range of security tips and advice can be found on the National Home Security Month website.