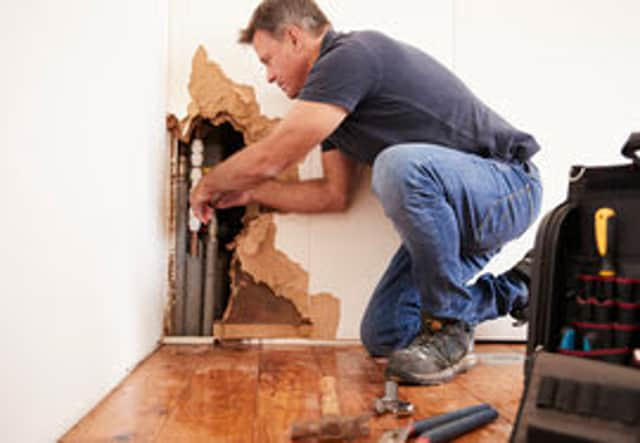 Landlords who do not have specialist emergency cover in place could be forced to pay a premium of up to 50 per cent should they require urgent repairs over Christmas and the new year.
New research has found the bill for emergency callouts over this period is set to rise by between 20 and 50 per cent in comparison with the rest of the year. TheHouseShop.com looked at estimated costs for a variety of tradespeople including boiler engineers, plumbers, tree surgeons and window specialists before calculating the seasonal increase.
It also suggested that significant additional costs over the festive season are not the only potential problem awaiting landlords, as many businesses shut over Christmas and a lack of availability could also be prevalent.
Allison Thompson, managing director at national property specialist Leaders, says: "Many tradespeople up their rates over the holiday period, particularly when an emergency callout is required. As such, landlords should not be surprised to find fixing an issue at this time of the year costs as much as 50 per cent more.
"With the cold weather already upon us, some will already have seen the impact this can have on boilers and heating systems, as well as windows and doors. A callout over Christmas is likely to be expensive and if a complex repair – such as replacing a broken boiler – is required the cost can easily spiral.
"This is why we advise all our landlords to invest in specialist emergency repair cover. Such a policy protects landlords against emergencies and ensures they will not face a nasty surprise in the shape of a hefty repair bill should a problem arise."
Leaders offers landlords its own Emergency Repairs Service, which allows tenants to report emergencies – such as burst pipes, heating failures and broken windows – to a specialist helpline. A contractor will then be dispatched to the property, with the service running 24 hours a day, 365 days a year.
Allison adds: "Many repairs are not covered under a standard home insurance policy, so having this level of protection in place is a must for landlords and provides tenants with the security of knowing that emergencies will be quickly dealt with by a professional."
For more information or advice on letting over Christmas contact your local Leaders branch.