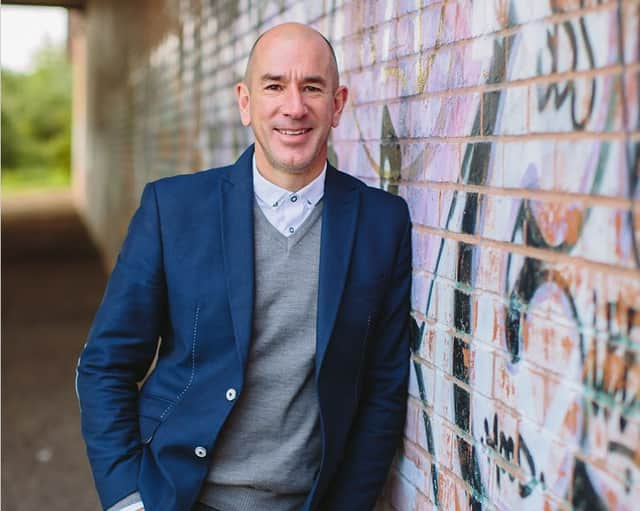 City living specialist Morgans has just celebrated its twentieth anniversary of leading the urban revolution in Leeds, during which time it has sold more than 6,000 apartments and now manages the city centre's largest residential rentals portfolio worth approximately £210m.
When Jonathan Morgan and Nigel Lenton founded Morgans in 1997, there were only around 500 residents living in Leeds city centre, but this has now soared to approximately 11,000. Over the last two decades, Morgans has built up a 50-strong team across city centre premises on Dock Street and in the centre of Headingley, with an annual turnover of £2.5m. As well as offering property sales and lettings services, the company has also established a formidable reputation for offering specialist advice to developers, and has worked as an intrinsic part of the development team on more than 150 new apartment schemes.
Morgans has also just marked its twentieth anniversary by winning the prestigious 'Best Estate Agency' award at the Yorkshire Residential Property Awards. The annual event is a celebration of Yorkshire's property talent and also raised nearly a hundred thousand pounds this year for children's charity Variety.
Jonathan Morgan, managing director at Morgans, says: "When I started Morgans from my dining room table in 1997, I dare not imagine how both the business and the city living market in Leeds would flourish. Whilst there have certainly been challenges over the years, including the downturn and Leeds being labelled the 'empty flats capital of the north' by a handful of badly informed commentators, we have enjoyed consistent organic growth for a very long time.
"We have rented out more than 20,000 apartments in the last 20 years, and since 2012 we have maintained occupancy rates of more than 99%, as demand continues to outstrip supply. There's no shortage of people wanting to live in the city centre as Leeds continues to secure international accolades; new retailers and high-profile restaurant operators are continually flocking into the city and the European Capital of Culture bid is certainly helping to put us on the map.
"We're also seeing the next generation of apartment schemes beginning to take shape, many of which are being developed exclusively for the rentals market, which makes it a very exciting time for both the city centre and ourselves. We remain as ambitious as ever and we still feel like there's so much more to achieve."
As well as managing the largest rentals portfolio of apartments in Leeds city centre, ranging in price from £500 to over £2,500 per calendar month, the firm has a dedicated corporate arm, dealing with businesses relocating staff to Leeds. Its highly experienced sales division is also currently marketing a range of homes suitable for owner occupiers, corporate organisations and investors that range in price from £95,000 to over £700,000.
Morgans is also involved with a wide range of local charities including Leeds Community Foundation and St George's Crypt, as well as supporting Leeds Mencap with donation days and Jonathan was a joint founder of the Crypt Factor, which has raised over £500,000 in 10 years.