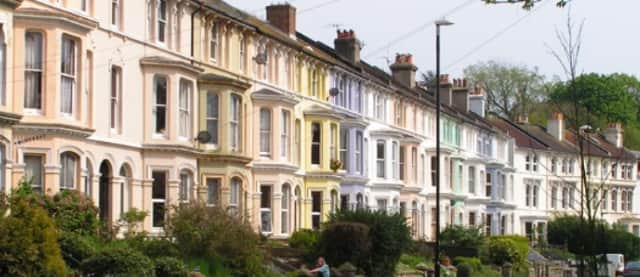 New analysis of the priorities of British homeowners suggests that more than 1 in 5 don't currently have any insurance policy in place, with the majority admitting they simply want to 'avoid the additional cost' of taking out the policy. What's more, almost 1 in 10 have previously tried and failed to claim due to an invalid or insufficient policy.
As part of ongoing research into Britons' understanding and perceptions of home insurance policies, a UK company has conducted a new piece of research that highlights the main issues homeowners face when insuring their properties. The study showed that a percentage of British homeowners simply cannot afford or find the correct cover relevant to their own unique properties.
The team at www.coverbuilder.co.uk polled 2,256 participants aged 18 and over for the study, all of whom were in full time employment (35+ hours a week), and owned a UK property. The value of homes owned by participants taking part ranged from £150,000 to £850,000.
All those taking part were initially asked if they were in possession of home insurance, with just under four fifths (79%) revealing that they were. Of these participants, the majority (67%) told researchers that their existing home insurance policy had been put in place by a mortgage lender with a financial interest in the property.
Next, the 21% of respondents who didn't currently have home insurance taken out on their properties were asked to reveal the reason(s) behind this decision, with 'wanting to avoid the additional financial outlay' revealed as the most popular answer (37%) followed by 'forgetting to renew home insurance policy after the last expired' (18%). A further 9% admitted that they'd 'struggled to find the correct cover' for their unique property, and as a result didn't currently have a policy in place.
To uncover the areas of the UK with homeowners that were least likely to have invested in home insurance, researchers analysed answers to uncover the geographical breakdown of participants, with the number of those without home insurance in each UK region as follows:
North East - 14% (of those who didn't have home insurance lived here)West Midlands - 13%Scotland - 12%South West - 12%London – 10%Wales – 9%East of England -7%East Midlands – 6%Northern Ireland – 5%North West – 5%South East – 5%Yorkshire and Humberside – 2%
Finally, all participants were asked if they'd ever tried and failed to make a claim through a home insurance policy they had taken out against a property they owned, with almost 1 in 10 (9%) stating that this had happened to them in the past. When asked why, the majority (55%) said it was due to incorrect information given to the insurance company and 39% said they didn't have the right policy for their claiming needs (i.e. it was insufficient). Of these respondents, the majority (81%) confessed the experience had taught them 'a valuable lesson' for the future.
Rob Rushton, Head of coverbuilder.co.uk says: "Despite the fact that home insurance is more readily available and easily purchased than ever before, there is a worrying indication from the results of our study that many people in the UK are overlooking the importance of adequate insurance for their property and valuables.
"Of those who don't have home insurance, the perceived high cost appears to be a key driver behind their avoidance of taking out a policy. Yet when you take into account that a standard policy can cost as little as a few pounds per week, insurance is very affordable for the majority of home owners.
"As for the growing number of consumers struggling to find correct cover due to owning a unique property, that's where companies that specialise in non-standard home insurance can help out."