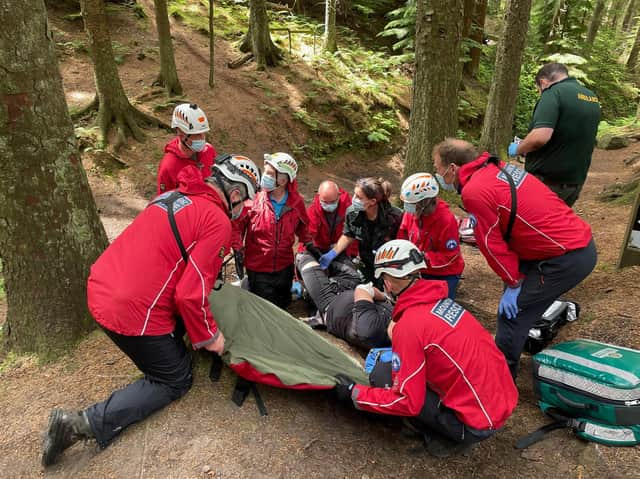 Paramedics and mountain rescue team members at yesterday's incident.
The team was called at 12.17pm after reports that a man had suffered a hip injury on one of the drops into Worry Gill.
Working with paramedics, the team assessed and treated the man on site before transfer to a vacuum mattress and bell stretcher to carry him to a driveable forest track and into an ambulance.
The team, which had 12 members at the incident, thanked his riding parter for initial treatment, making the emergency call and marking the trail to warn other riders of the incident, the rider who stopped by the track to guide the team in, and the other riders who stopped to offer assistance.