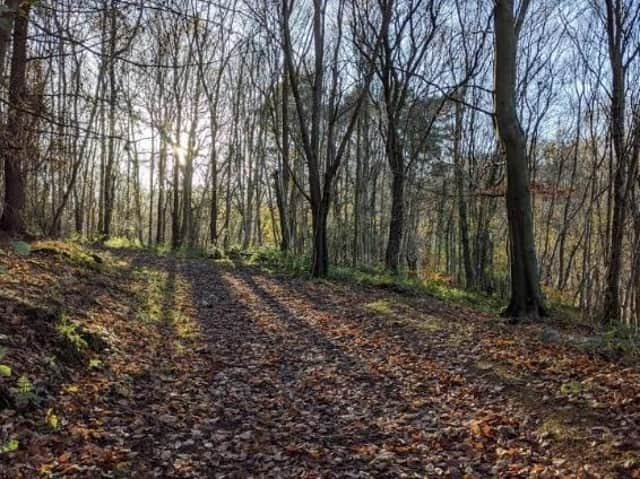 Green Gate
It is not a rare and restricted habitat but a widespread and familiar part of the landscape.
We have five times more ancient woodland than limestone grassland, 27 times more woodland than lowland meadow, and a staggering 229 times more ancient woodland than upland hay meadow.
Yet, characteristic woodland birds and butterflies continue to decline, and woodland plants are vanishing at a greater rate than meadow species.
It would seem that the Government's ambition to create more new woodland, while well-intentioned, is perhaps too simplistic and what we really need is better woodland, which is exactly what Raincliffe Wood Community Enterprise (RWCE) is striving to achieve.
So why are England's woodlands losing their life and vitality?
The simple answer is that too many of our woods are neglected, mismanaged or under-managed.
This is the major threat to their plant life and to the other wildlife that depends upon a rich woodland flora.
If our native woodland – much of it of international importance – is to be protected and enjoyed by future generations, then it is important to take a more informed and active approach to woodland management now including the restoration of plantations on ancient woodland sites, which were planted up with conifers in the 1960s.
For the past month RWCE has been undertaking restoration work on a number of plantation on ancient woodland sites (PAWS) by removing non-native species from a number of compartments within Raincliffe Woods.
The native plants and animals that live in Raincliffe Woods have evolved to the specific light and soil conditions found in managed deciduous broadleaved woodland, so while ever PAWS sites are dominated by dense stands of fast-growing conifers these ancient woodland features and the species that live there are under threat.
RWCE will be re-planting young trees in the thinned areas this winter using native species to support the recovery of these areas back to their natural broadleaf habitat.
Raincliffe Wood Community Enterprise is a Community Interest Company and is the current custodian of Raincliffe Woods and the Forge Valley.
Their objectives are to conserve, enhance and restore the woodlands for both wildlife and the local community as a valuable green space for leisure and recreation.
Managing a site so close to an urban area, with high numbers of visitors and stakeholders comes with lots of challenges, and as an organisation we make considered management decisions with ecological protection being the cornerstone of everything we do.
We need to balance our conservation aims with maintaining and enhancing public access, visitor safety, educating visitors and involving the community, combatting tree pests and diseases and controlling invasive species, and all of these things cost money.
By managing the woodlands through a programme of gradual thinning of the non-native species not only enhances the biodiversity value of the site, but also importantly generates a
modest income that enables RWCE to deliver their other social responsibilities on behalf of the local community and continue to keep the many car parks many of us use regularly free
If you would like to support the work of RWCE or sign up as a member for free, contact [email protected] to find out more.
Paul Thompson, Community Woodland Manager, Raincliffe Wood Community Enterprise