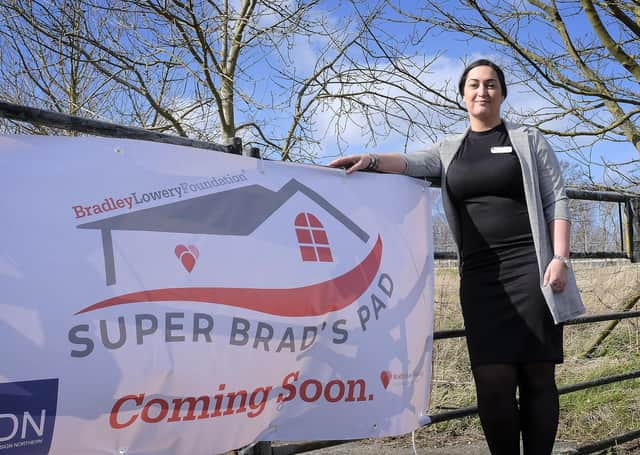 Gemma Lowery, Bradley's mum and founder of the foundation.
The charity's 'Room for a Room' campaign, is calling on local owners of hotels, holiday homes and guest houses, to get on board and consider donating the cost of one night's stay at their accommodation, to raise funds after the charity faced huge losses in funding due to the Covid-19 pandemic.
The proceeds of the campaign will be used to help the foundation build Super Brad's Pad – a five-bedroom holiday home in Scarborough which will provide luxury breaks for families from across the region, who have children with life-threatening or limiting medical conditions.
Construction of the home was delayed due to Government-imposed restrictions on the building industry during the Covid-19 pandemic but is soon to begin, after the foundation received the green light from the home's architect, contractors, and Scarborough Borough Council.
The Bradley Lowery Foundation was established in memory of Bradley Lowery, who passed away following a fight with Neuroblastoma in 2017. Since then, the Bradley Lowery Foundation has raised more than £3million for dozens of poorly children across the UK and established a dedicated support line for the families of children with cancer.
Gemma Lowery, Bradley's mum and founder of the foundation, said: "Of course we're delighted that work on the home is about to begin, but we've still got a great deal of work to do, including significant fundraising.
"The local community has been amazing in supporting us so far – we just need a final push to be able to deliver Super Brad's Pad.
"We've already had many hotels ask how they can get involved, so we came up with the idea a 'Room for a Room'.
"We hope that lots of local businesses get involved with our 'Room for a Room' campaign.
"Together they can help us realise our dream of creating this special and life-changing holiday home in Bradley's favourite place, Scarborough."