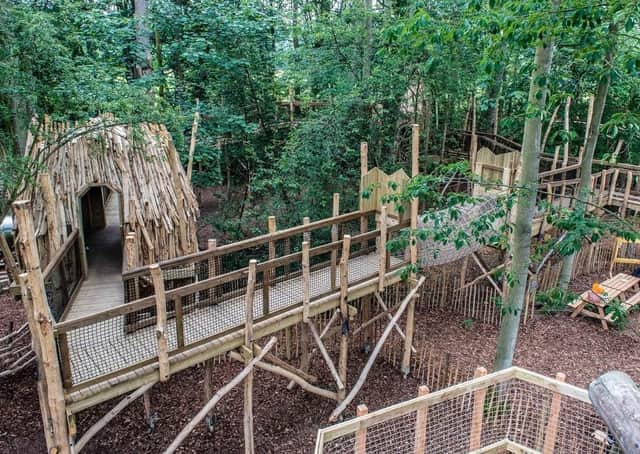 Skelf Island Adventure Playground at Castle Howard. Photo courtesy of nalazek-photo.co.uk.
The much-anticipated reopening of Skelf Island, with it's rope bridges, slides, nets and climbing equipment, comes with new measures in place to ensure that all visitors have space to play while adhering to social distancing guidelines.
The Castle Howard Gardens reopened to the public on Monday, June 8.
All visitors are required to pre-book tickets online via the Castle Howard website for capacity management purposes and will then self-scan at the Ticket Office to have contactless entry to the gardens.
Abbigail Ollive, Head of Marketing and Sales, said: "We have been eagerly awaiting the announcement from the Government confirming that playgrounds across the country can reopen.
"We have been working hard to put our reopening plans into action, ensuring new rules aid social/physical distancing but whilst ensuring our visitors have plenty of fun! We are delighted to be welcoming back visitors to Skelf Island over the coming weeks."