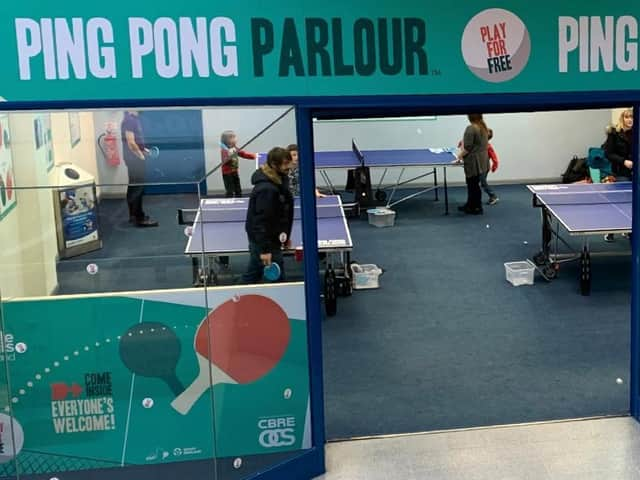 The Brunswick's ping pong parlour.
Players from Scarborough Table Tennis Premier Club will be at the centre's ping pong parlour on Saturday December 28 from 10am until 3pm.
Residents are invited to come along to challenge them to games and get some tips.
Called 'Challenge a Champion', the event aims to showcase table tennis and encourage people to get active.
Club members involved on the day will include nationally-ranked juniors including the current Under 11's Girls National Champion and a former Inter-County Champion - the #1 Men's player in the Scarborough Table Tennis League and club's Head Coach, Ashley Hodgson.