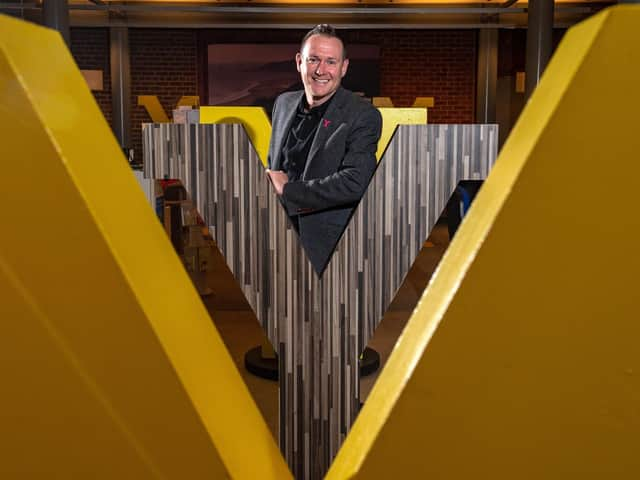 New Welcome to Yorkshire CEO James Mason.
In October last year, the North and West Yorkshire Business Rates committee set out a series of changes to be adopted by the tourism agency in the wake of an investigation launched following Sir Gary Verity's resignation which identified a culture of "spend now, worry about it later".
However, members of the panel who met in Leeds yesterday, recognised that, with the appointment of a new CEO and board members, "sufficient progress" has been made to approve the release of the second and third tranche of funding.
A spokesperson from the committee said: "On behalf of North and West Yorkshire council tax payers we have monitored the reform of WtY following the publication of last year's report.
"We are satisfied that the organisation is becoming more transparent in decision making, is more accountable and is becoming an effective business, promoting the Yorkshire brand across the region."
Public funding of £1m - to be made available in October 2019, December 2019 and February 2020, had been agreed at a meeting in October - provided the organisation could prove it was following the committee's recommendations.
Speaking after yesterday's meeting leader of Scarborough Borough Council, Cllr Steve Siddons said: "The new Chief Executive, James Mason, has put forward ideas to broaden the focus of WtY and I am pleased he has accepted my invitation to visit us on the Yorkshire Coast to discuss and develop those ideas."