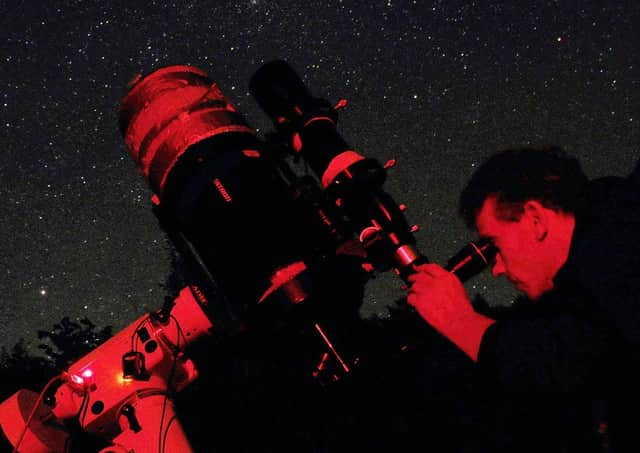 Event co-leader Richard Darn focuses on the stars.
The stellar evening with the stars is scheduled for Friday, February 28 at Birkdale Farm following the sell-out success of the very first event last Autumn which was marked by pristine clear skies.
Night owls will get the chance to gaze through telescopes at Venus, a crescent moon, sparkling stars clusters and far away galaxies.
Event co-leader Richard Darn said: "We are delighted to stage this second session with the farm as part of the UK's biggest dark sky festival.
"The Howardian Hills is just as good at night as it is in the day and when the sun sets the stars come out in force.
"It's something we need to treasure and protect as light pollution has robbed so many areas of their view of the heavens."
Visit https://terringtonspring.eventbrite.co.uk or email [email protected] to book a place to find out more information.