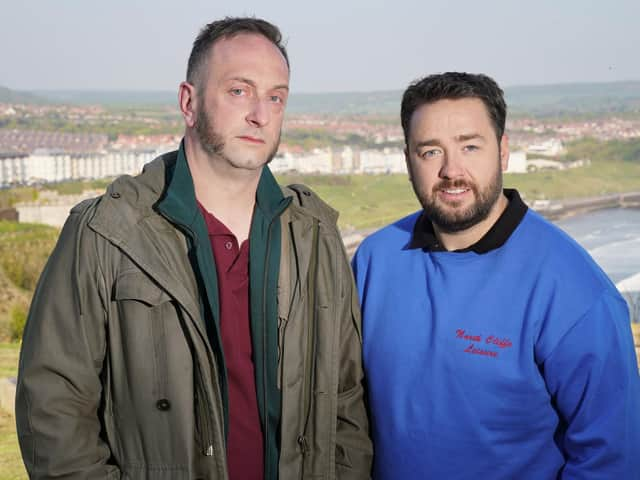 BBC/Kieron McCarron.
John Senior, Chairman of the South Bay Traders Association, was among the many residents and businesses in the town hoping for more episodes.
Praising the show's impact on tourism, he said: "I'm very disappointed because it did focus people's attention on Scarborough and it did have a positive effect on our tourism. In September and October people in London were talking about it, they enjoyed it and there is no doubt that this year we had a much better end to the season and it was partly because of the exposure we got and how beautiful Scarborough looked."
The sitcom was filmed in Scarborough, particularly in bars and arcades along the seafront, over the summer. Peasholm Park also featured in one of the episodes.
Actors Catherine Tyldesley and Jason Manford played main characters Karen and Mike, a couple in their late 30s giving their relationship another go, five years after they split.
Also part of the cast were Maggie Ollerenshaw, Stephanie Cole, and writer and director Derren Litten.
"I enjoyed the series, it was a lot of fun, perhaps it could have been developed a bit more but on balance I thought it was fine," added Mr Senior.
"Most people saw it for what it was and they enjoyed it. But whatever you think of it we got three hours of free exposure on primetime TV, it really showed our town in the most wonderful light and that's the message we need to sell to people. Scarborough really is an undiscovered city."