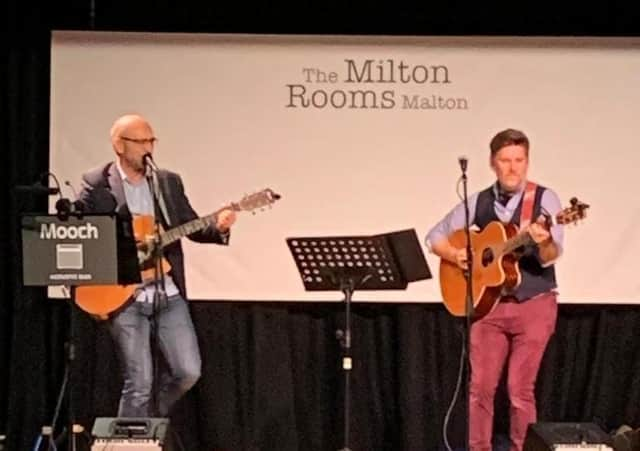 Taphouse Burnout will perform at the Milton Rooms on December 19.
A spokesman for the venue said support from the community is needed to meet the considerable costs of keeping the building running, including insurance and utility bills.
The Milton Rooms has started a Go Fund Me appeal, and organisers are hoping to raise £50,000 through the donations website.
Chairman Ray King said: "It costs a significant amount to maintain the Milton Rooms, and during the Covid-19 emergency we have been unable to run a full programme of events – and those we have been able to run have been with a limited audience.
"We are asking our local community to help support us. I do realise how difficult it is for everyone at the moment, but all help would be welcomed."
Three Covid-secure events are going ahead in December.
Magical Quests, a festive children's event, has already sold out and tickets are on sale for a concert by local musicians Taphouse Burnout on Saturday, December 19.
On Sunday, December 20, there will be a fun and informative talk on 'Dickens – The Man Who Invented Christmas? – a look at the history of Christmas customs and how Dickens influenced modern day festivities.
Visit hwww.themiltonrooms.com/events to buy tickets. Go to www.gofundme.com/f/the-milton-rooms-charity to donate funds to the Milton Rooms.