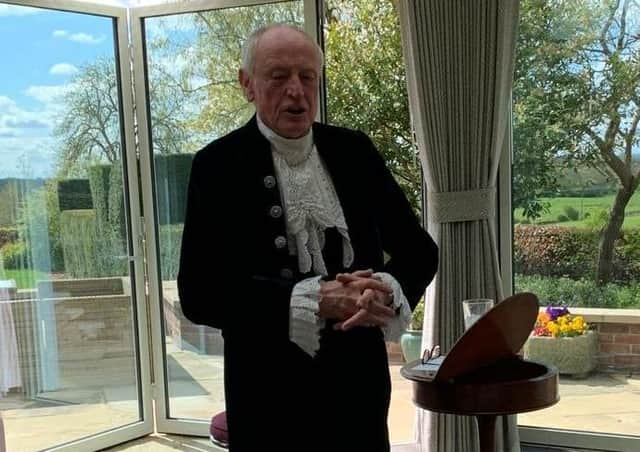 The High Sheriff of North Yorkshire David Kerfoot MBE DL held a video meeting with Barrowcliff pupils.
David Kerfoot MBE DL, who would normally be attending community events in person, decided he would like to pay a virtual visit to some schools in the area – including one in Scarborough.
He held a video conference meeting with the headteacher and children of Barrowcliff Primary School.
All appeared on screen during the live interactive connection.
After an introduction from headteacher Mark Rogers, the High Sheriff gave a brief talk on the history and duties of the role.
The children then asked a range of challenging and amusing questions.
Mr Kerfoot also talked to the children about his family, his charity work and his support to businesses in these challenging times.
Mr Kerfoot said: "I want to offer support to those often overlooked in this crisis who are supporting our key workers to keep our county afloat. In addition, to talk to children about the role of the High Sheriff, many of whom may know nothing about it."
Mr Rogers said: "We really appreciated the virtual visit.
"The children engaged with the Q&A session and enjoyed the whole event."