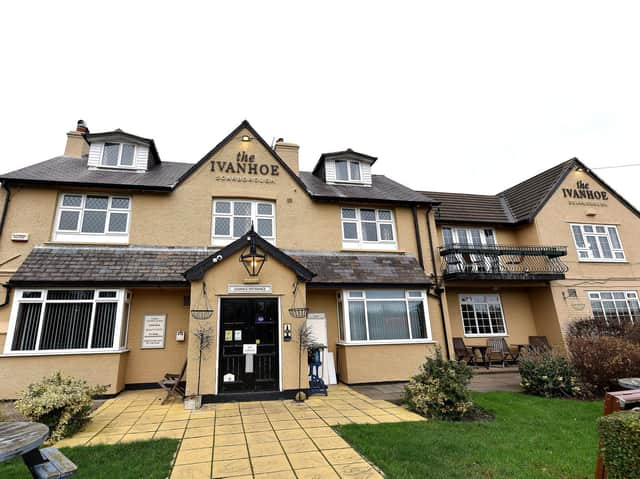 The Ivanhoe. Picture by Richard Ponter
The pub was taken over in March of this year and prior to that had closed before Christmas in 2018.
However, Enterprise Inns, the company who owns The Ivanhoe, are now advertising the pub as available again with viewings taking place on December 16 between 12pm and 4pm.
In the online listing the pub is described as having "an unmissable and inviting attraction factor, complemented by its pleasant landscaping."
The pub has a central open plan bar, 80 cover restaurant and an additional 50 covers in the conservatory.
In addition it boasts a professional catering kitchen, 12 en-suite letting rooms and a large beer garden.
Enterprise says: "In order for this pub to be successful, our ideal publican will look to build on the pub food and carvery offer, as well as the letting facilities, both being vital aspects of this business' income stream."
Living accommodation of two bedrooms, a kitchen, lounge and bathroom is also provided.
Enterprise states the potential turnover is £670,000 per year and gives a guide rent as £42,000 per year.
The company's regional manager said: "I would expect our ideal publican to possess the necessary attributes to ensure the sustainability of the Ivanhoe.
"Experience of classic pub food offerings and gastro dining would be an advantage as would boutique hotel experience.
"The property would be able to accommodate tactical live music to engage the local residents.
"The pub requires energy and experience to bring it back to its full potential which is a traditional bespoke business with modern needs, an upper mid-market food offer and a warm welcome."