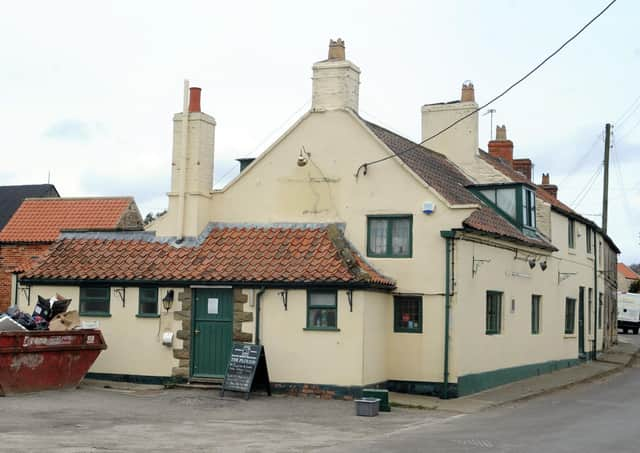 The Plough Inn site at Fadmoor.
During a Planning Committee, held by video link on Thursday (July 16), members took into consideration both the strength of local opinion against the proposal and the owner's desire to seek a new use for the former Plough Inn.
The former public house had been a village pub for over 200 years but was closed by its current owners in 2011 as it was deemed unviable. In 2013, the residents of the village registered the premises as an Asset of Community Value (ACV) with Ryedale District Council (RDC) and have actively tried to find either a purchaser for the pub or buy it themselves to run as a community pub. This ACV was renewed in 2019.
Since that time locals have put together a Community Benefit Society, Fadmoor Community Pub Limited, which they claim has a viable plan to purchase the premises on behalf of the community.
RDC has also been approached to consider the use of compulsory purchase powers available to it to purchase the site, which remains under consideration.
Arguments for the proposal state that it is unviable for this premises to return to its former use as there is another pub, The Royal Oak, less than a mile away in the village of Gillamoor. Further arguments also claim that the conversion into holiday cottages and local needs housing would bring much needed jobs and housing to the local economy and that the pub wasn't used enough by locals when it was open.
In light of both arguments, the Authority has made the decision to defer the application and will now pay for an economic viability assessment to confirm whether or not the Plough Inn could once more be brought back into use as a viable public house.
It will also request that RDC confirms whether or not they are pursuing a Compulsory Purchase Orders, to back up their listing of the building as an Asset of Community Value, which would enable the council to obtain the property to make it available for the local community to run as a public house.
The Plough had been on the market for £450,000, but was closed by tycoon Peter Wilkinson in 2011 saying it had been making losses of up to £25,000 a year.