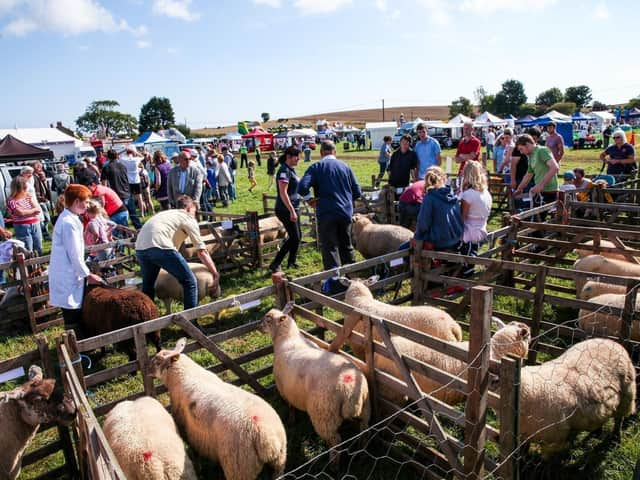 The show in 2016. Picture: JPI Media/ Ceri Oakes
The show, which began as a Floral and Horticultural Society Show, began in 1888, showcasing the best of local farming, food and the countryside.
The event was cancelled in 2019 after organisers were unable to find enough people to help run it, and a smaller show was held in the village hall in 2018.
The Burniston and District Agricultural and Horticultural Society, who ran the event, have now closed as a society.
At one of their final meetings the society's committee members decided to ask Burniston Parish Council to find new organisers for the show.
The Parish Council is now the custodian of all the show's assets and is looking to find new organisers for the event.
In a statement Burniston Parish Council said: "[We] would like to acknowledge and thank the members of the Burniston and District Agricultural and Horticultural Society, for their hard
work and enthusiasm, which led to a highly successful event over many years.
"As a Parish Council we are aware that the Burniston Show is an event that is a large part of life in our area and draws many visitors, from both near and far, to the event.
"The Council, who would very much like to see [it] continue, has agreed to the society's request and begun the process to find new organisers."
They will be holding an open event at Burniston Village Hall on Thursday February 20 from 7pm to 9pm and are looking for interested parties to come along and discuss possible ideas with a view to continuing what is a special event for this area.
Individuals do not have to be part of a group to attend the open event and anyone who would like to be involved is invited to attend.