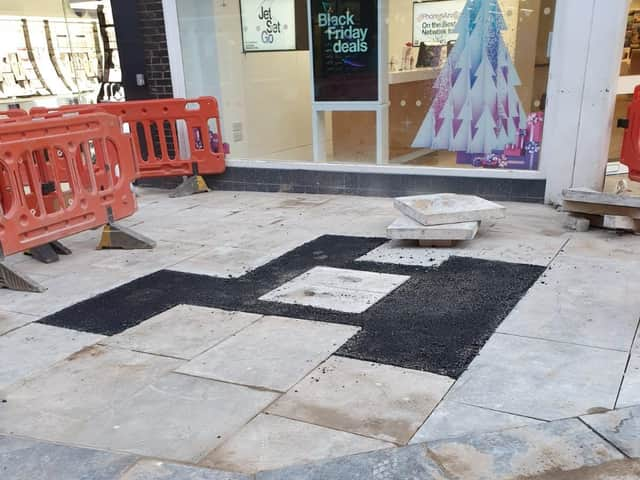 A resident has criticised the way repairs to the town centre's pedestrian area have been carried out.
The area in question is just outside the Three store, near the junction with Vernon Road.
The resident said: "I'm taking it that somebody from the council's highways and byways has signed this workmanship off after spending taxpayers money.
"The council allows contractors to finish a repair like this with tarmac when the original stones are laying there. Totally disgusting."
The repair near the Vernon Road junction.
However, North Yorkshire County Council explained that the fix is only "temporary".
Highways area manager Richard Marr said: "This is a temporary reinstatement. The utility company is awaiting delivery of flags and the correct bedding mortar to lay them on.
"The company will also be required to replace the black tarmac with buff in the near future, but this might not be at the same time as the flags due to problems associated with the manufacture of the buff-coloured tarmac."