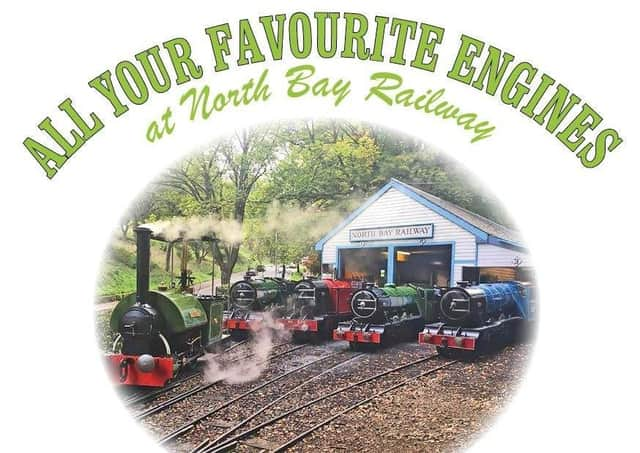 Joe Coates' book 'All Your Favourite Engines at North Bay Railway'.
He was due to hold a book launch in April but the coronavirus stopped that plan.
However, fans of his books have been emailing Mr Coates and he has been sending them copies through the post.
Me Coates said: "I can hear the engines' whistle while in my garden. I love that railway, and have waved at hundreds of trains since I moved here."
The new book is available via [email protected] and from the North Bay Railway when it reopens.