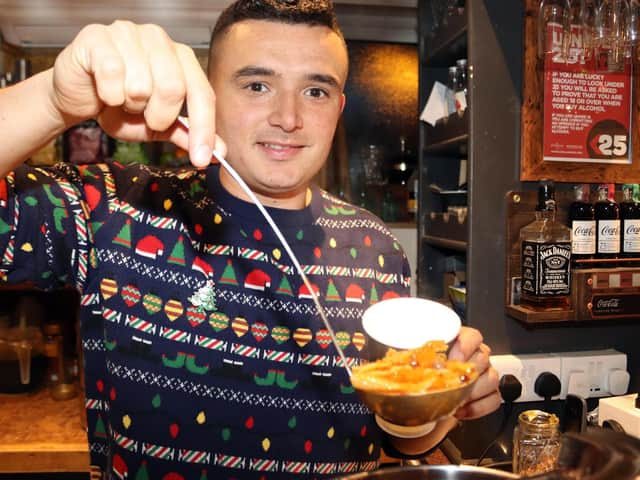 Hideout Manager Jordan Padgham serves up the home-made soup at last year's event.
The Scarborough cafe will be giving out homemade soup, bread, hot drinks and tray bakes to those in need and finding the festive period a struggle.
Café manager Jordan Padgham said: "We did this last year and it was really appreciated by a number of people who, for whatever reason, needed a little extra Christmas cheer.
"Due to coronavirus we cannot invite people in this year, but we will be holding 'Christmas is for Everyone' as a takeaway and we look forward to welcoming people along."
Hideout Assistant Manager Toni Bethany-Hall and volunteer Jill Heaps serving at the cake table last year.
Jordan is keen for everyone to spread the word to those in need, and also would also welcome any donations of food that people would like to make.
During the summer, The Hideout donated a collection of food parcels to Scarborough's Rainbow Centre, to be distributed to people in the area who were going through a tough time during Covid-19. The food parcels were created by Scarborough baker Cooplands.