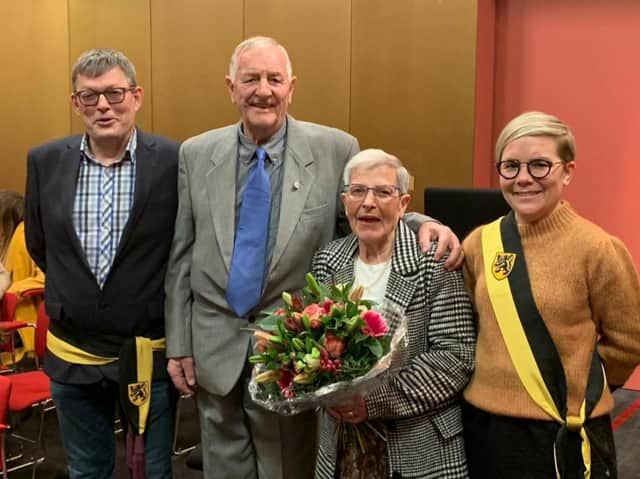 Peter and Veneranda Hart with Johan Bosmans, Minister for Finance, and Sophie Loots, Minister for Mobility.
Peter Hart, 79, and his wife Veneranda, 82, tied the knot on December 5 1959 at the register office on Dean Road.
"They said we weren't going to last because I was only 19 at the time and look at us now," said Peter.
In those days the pair lived in Seamer. However, after Peter joined the RAF in the 1970s, they spent several years travelling the world.
Not long after Peter retired, the couple decided to move to the Belgian town of Lommel, near the Dutch border, where they have been living for 15 years.
"We love it here but we still have relatives and friends in Scarborough."
The couple have four children,17 grandchildren and 18 great-grandchildren.
On their anniversary, they received a congratulatory card from the King and Queen of Belgium and one from Queen Elizabeth.