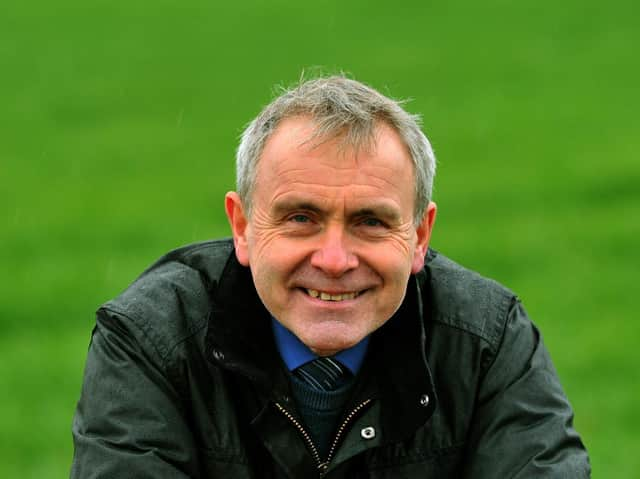 Robert Goodwill
Robert Goodwill has welcomed easing of lockdown restrictions which mean that landlords will be allowed to serve customers from Saturday.
Pubs were ordered to close more than three months ago because of the pandemic.
But Mr Goodwill urged people to remember to be cautious and stick to social distancing guidelines.
"It's great that we can get back to the pub," he said.
"I think everybody has to be careful that social distancing rules are respected.
"I'm sure landlords will be coming up with innovative ways to avoid people having to squash up to the bar."
Restaurants have also been given the go-ahead to re-open from Saturday and Mr Goodwill will be one of those eating out for the first time since lockdown, having booked a meal for Saturday night.
However, he said he is concerned that some people may forget to social distance once they have been drinking.
He added people need to keep in mind that this weekend will also be the first time that second home owners will be allowed to stay over in the area.
"I would ask everyone to be careful and prudent and enjoy themselves," he said.
Some Scarborough pubs are planning to open this weekend but others have announced later re-opening dates.
Tony Snow, landlord at Courtyard Bar and Chairman of Scarborough Pub Watch, is hoping for a steady and safe return.
He posted on the pub's Facebook page: "We are in close communication with police and council regarding July 4.
"Very few pubs are opening - some bookings only, some for walk in custom."
He said pubs will not be open as they were before and asked people not to plan a day out to the town's pubs.
"More venues will be opening next week and in the coming weeks," his post read. "It will be a slow controlled re-opening in Scarborough.
"Message the venue that you wish to visit and check their policy - before you set out.
"We don't want to see people heading to bars, finding them closed and then looking for alternatives that may not be safe."
Prime Minister Boris Johnson said last week that people should remain two metres apart where possible but the guidance has been eased to "one metre plus".
He also announced a string of businesses including pubs and restaurants which will be allowed to open from Saturday, providing they adhere to Government guidance on keeping people safe from coronavirus.
Other businesses now able to re-open include holiday accommodation and campsites, hairdressers, museums and amusement arcades.