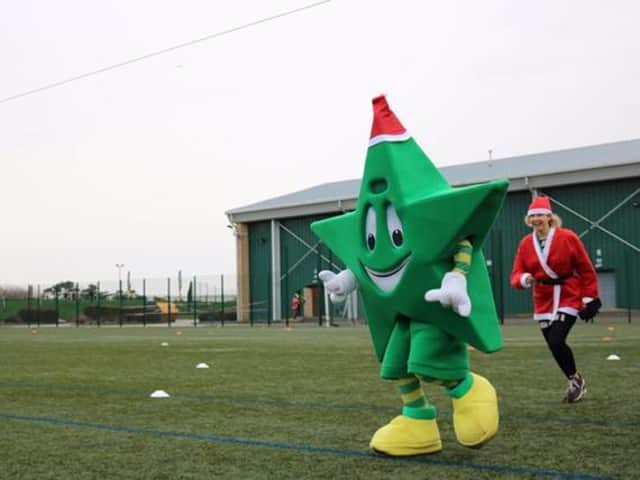 The trust has raised over £50,000
More than 30 pupils from Thomas Hinderwell Primary Academy in Scarborough took part in the Santa Run – where students and staff either ran or walked a course alongside their classmates, festively dressed in Santa hats and suits.
In total, pupils raised over £727, all of which will be streamed into the trust's Inspiration Fund, which supports enrichment programmes and activities, such as sports clubs, music festivals and instrument lessons, across their family of 34 schools from London to Hull.
In a display of solidarity, almost every school in the trust took part, and over 2,000 students raised an astonishing £50,000.
The Santa Run has been a fabulous fundraiser
In a year that has posed significant challenges for schools across all subjects and facets of day to day life, the money raised from the Santa Run will ensure that each of these schools can continue to offer fantastic enrichment opportunities to their students in the future.
Pupils from reception to Year 6 took part in the run. Due to coronavirus measures still in place across these schools, students ran and walked within their own bubbles safely at staggered times throughout the day.
Stuart Burns, Chief Executive Officer of the David Ross Education Trust, said:
"I am delighted that so many of our pupils signed up for the Santa Run and we are so proud of their efforts.
Children from across the country took part.
"We are extremely grateful to all of our students and families for supporting this event so generously, especially at the tail end of an extremely challenging year.
"The money raised will be invaluable in funding enrichment programmes across the trust.
"At DRET we are focused on providing a world-class education that broadens our pupils' horizons.
"Our enrichment programme is second to none in the state sector, providing wonderful opportunities for pupils to explore new things, develop their passions and discover their talents.
"The run is a fantastic way to support this work, and a fabulously festive way to mark the end of term!"