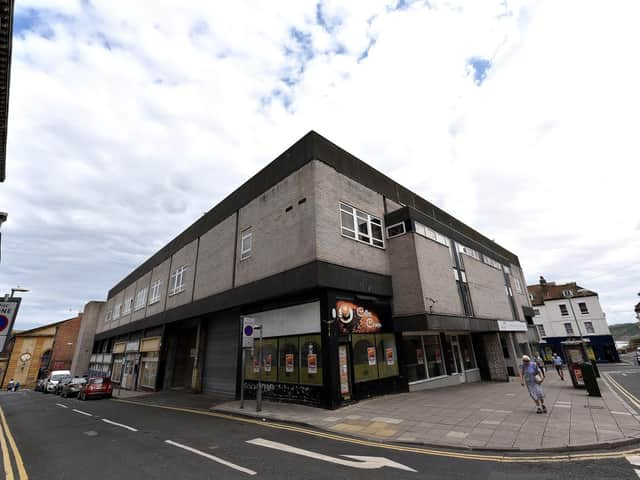 Argos site in Scarborough
Councillors on Scarborough Council's cabinet will be asked to approve the next phase of the project when they meet on Tuesday June 16.
The council is buying the former Argos building in Newborough so it can be demolished and replaced with accommodation for students attending the Scarborough campus of Coventry University (CU Scarborough) and NHS workers.
The building will also include retail units on the ground floor.
The adjacent St Helen's Square would be redeveloped at the same time to provide an open space for public use and to host temporary events.
The council says it hopes that both projects will be a catalyst for the further regeneration of the town centre with other areas being considered for redevelopment in the future.
The authority's long-term ambition is for more residential accommodation to be available to change the reliance on retail and to grow the economy.
Both schemes are subject to planning permission and a financial viability assessment.
Cllr Liz Colling, Scarborough Council Cabinet Member for Inclusive Growth, said: "This is our opportunity for a significant investment to kick start the economy with an innovative project to support our communities and improve part of Scarborough town centre.
"Developing the former Argos site will provide high-quality and affordable accommodation that will allow CU Scarborough to extend the opportunities available to young people, enabling them to come to the borough to study for their higher education.
"The location and the opportunities our borough has to offer will also enable the local NHS to attract the skilled professionals it needs.
"I hope cabinet approves the next phase of this regeneration project."
The cabinet will be asked to approve a £55,000 investment to move on the scheme at its meeting next week.