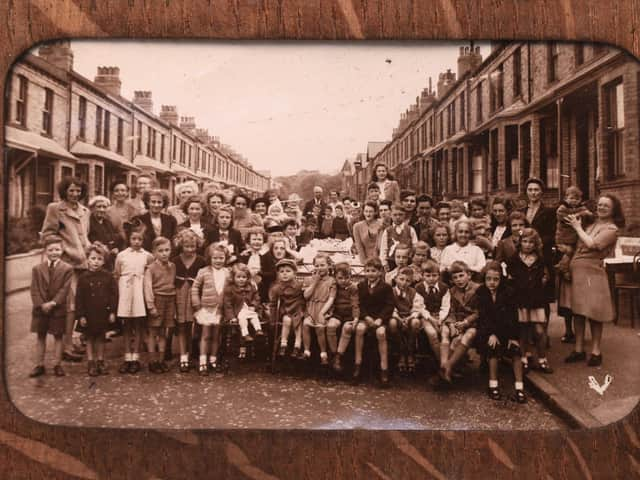 VE Day party at Elmville Avenue, Scarborough, in 1945.
With 75th anniversary of VE Day approaching, reader Ian Johnson emailed us this photo which he thinks was taken on Elmville Avenue, at a VE Day party, in 1945.
Ian's mother Margaret Johnson is the third adult from the right, top row.
She lived on Mayville Avenue, until she met her husband-to-be and moved to Mansfield where she still lives. She is 88.
Ian said she recalls events from the war such as incendiary bombs falling on a neighbour's house and seeing troops marching in advance of D Day.
Can anyone can help her identify the people on the photo?
She said the girl in the white dress, front row, third from left was killed a year or so after the picture was taken.
Don't miss the special VE Day supplement in this week's Scarborough News.