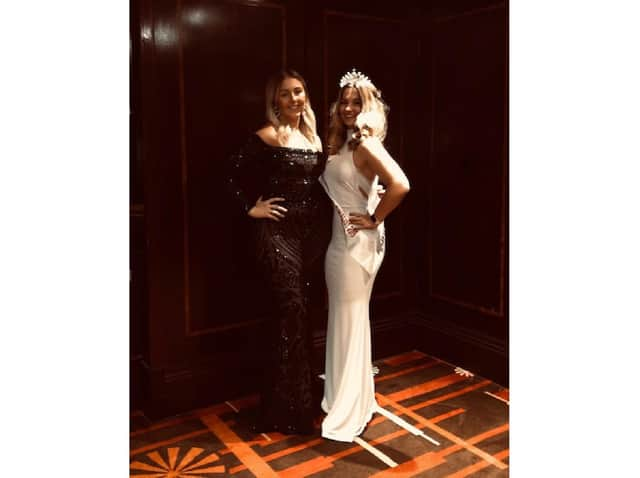 Directors of Miss Scarborough Abbey Halliwell and Lucy Gowan.
Lucy Gowan and Abbey Halliwell - who met at the semi-final of last year's Miss England contest - want to find someone to represent the borough in the next Supermodel England competition.
Miss Scarborough will take place at Crown Spa Hotel on September 13 and is open to anyone from the area aged 16 to 27.
"It's a great event for Scarborough to have coming up and for people to look forward to," said Abbey, 23.
The event will see contestants asked to fund raise for a chosen charity, style an outfit which reflects their personality and create their own clothes from recycled materials.
There will also be interview, swimwear and evening wear rounds.
The winner will go on to take part in the Supermodel England contest.
Abbey, who is studying Sports Therapy at York St John University, said her mum put her name down for her first beauty pageant when she was 17.
"I had very little confidence and wasn't very outgoing - I was so shy," she said.
"It gave me a bit more confidence and you make friendships from it."
She has organised similar competitions in Leeds, and both she and Lucy have been chosen as finalists for this year's Miss Intercontinental UK competition.
Lucy, who is from Bempton and a former Scarborough College student, used to be a professional singer and dancer who performed all over the world on cruise ships.
When she arrived home last year, she decided to enter her first beauty queen contest.
"I've always been one to dress up and it's a good confidence boost," said the 22-year-old who now lives in Driffield and is a personal trainer as well as working for travel agents Tui.
"It's a great thing to have to do and where you meet other people."
Proceeds from the Miss Scarborough event will be given to Women's Aid.