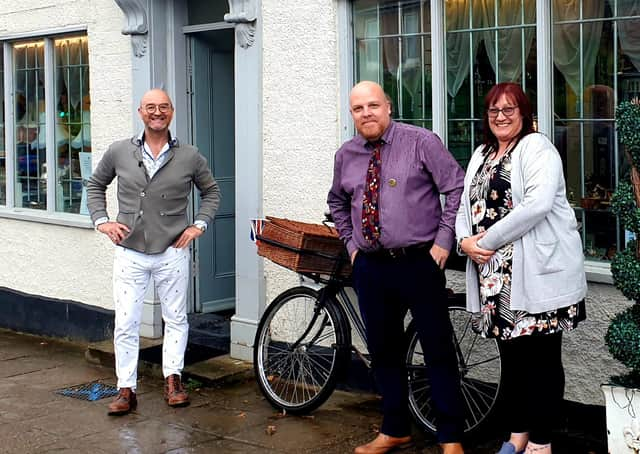 Expert David Harper with Mark and Tracy Witherington outside Pickering Antiques and Collectables.
Production has restarted on the very popular BBC tv show The Antiques Road Trip and once again the shop on Southgate was asked to accommodate the team.
Mark Witherington, at Pickering Antiques and Collectables, said: "Its always a pleasure having the show here, and this time we had the pleasure of filming with antiques expert David Harper – a really cool guy and respected expert in his trade.
"Filming took place in and around the centre and David enjoyed his visit, saying he always enjoys coming to Pickering.
"You'll have to wait for the show to be aired to find out what he bought on the day."