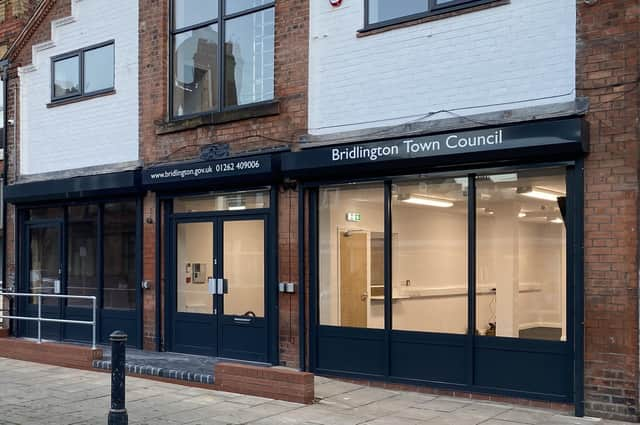 East Riding Voluntary Action Services operates from the Community Hub on Marshall Avenue.
The organisation, which operates from the Community Hub on Marshall Avenue, is hoping the new volunteers will help to raise young people's aspirations, support their social and life skills development and improve their self-esteem and confidence.
Volunteers will assist young people to meet/engage in positive activities and work with partners to encourage and support young people to be involved in their community and make it a place they want to live and be proud of.
ERVAS is hoping to recruit new volunteers in the Bridlington area.
The main responsibilities would be:
○ Help to plan, develop, deliver and evaluate a range of positive activities, programmes and workshops for young people to participate in
○ Support young people to become actively involved in local youth projects as they develop, helping to provide more activities that meet local needs
○ Undertake training provided by ERVAS and others in relation to the role where required
○ Work in partnership with other services to provide additional support to young people where and when needed
○ Provide a support mechanism for the ERVAS Youth Work and wider ERVAS team to increase the positive impact for young people.
An ERVAS spokesman said: "We have some exciting new volunteer opportunities and we would like to welcome you to our group.
"As a volunteer you'll be part of a great team that has lots to offer.
"You will have a vast amount of opportunities to gain new skills through your volunteer role, including: free training, experience, learning new skills, helping young people, helping the community, having fun, being part of making a difference.
"We have some exciting new volunteering opportunities coming up in Bridlington.
"We are looking for enthusiastic people to support young people across the area to participate in a range of activities, including being part of creating a new youth provision; enabling services to reach economically disadvantaged areas; providing face to face support to engage with young people in a positive way; deliver a variety of youth activities to keep young people safe and reduce loneliness and isolation and improving their wellbeing."
Go to tinyurl.com/4538ncvs to find out more and to apply to be a volunteer.
For further information about the volunteer roles, interested parties can contact [email protected] or call 01482 871077.
Click here for more details