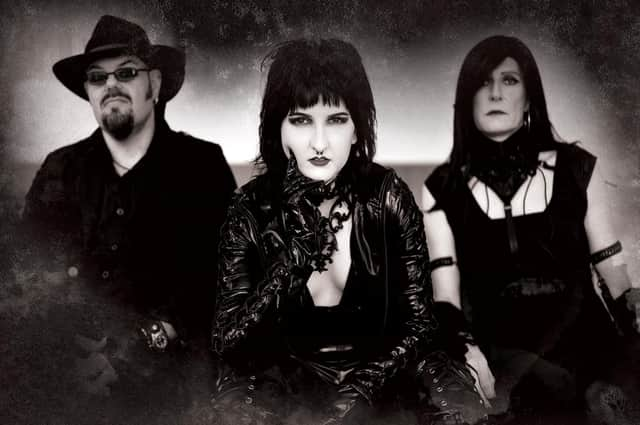 Whitby Goth band Westenra will perform at Whitby Abbey.
The band most recently played at the Whitby Goth Weekend and released their first album, First Light, in January 2021.
They form part of an exciting programme of entertaining events that will run throughout the evening.
Mark Williamson, English Heritage's site manager at Whitby Abbey said: "We are so pleased to have Westenra playing at this momentous event as well as the team from Time Will Tell Theatre giving us a flavour of the Dracula novel.
"It is fitting that this is all taking place on the 26th May – the 125th anniversary of the day that the novel was first published. We hope to see as many of our visitors dressed up as vampires as possible and look forward to attempting this record, it's going to be an entertaining evening."
Doors open at 6pm. To register interest, visit the English Heritage Whitby Abbey website.
Westenra have been described as "hook-laden spiky guitar, soaring vocals, lashings of (melo)drama, and catchy choruses with insistent, insidious dancefloor rhythms…. One To Watch on the UK goth scene" - DJ HGV, Carpe Noctum club, Leeds.