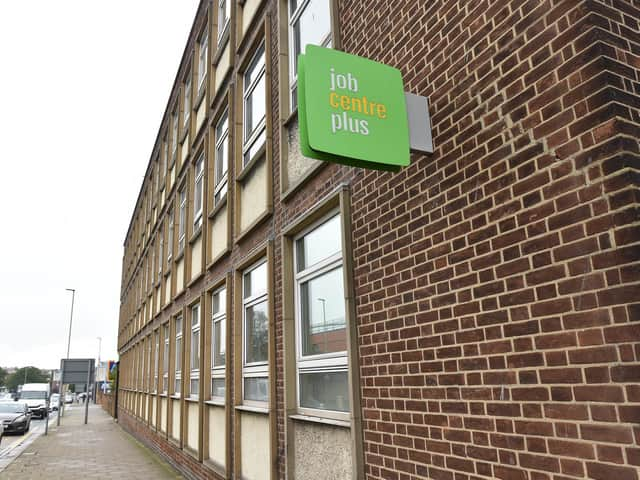 Job Centre in Scarborough. Picture: JPI Media/ Richard Ponter
Jobcentre Plus for North Yorkshire says there are still jobs being created and encouraged people to apply for new roles.
A spokesman said: "During this crisis, the Jobcentre would like to encourage claimants to continue to prepare and look for work where it is safe to do so.
"These are difficult times, however new jobs are being created.
"Retailers have announced tens of thousands of new jobs in response to the coronavirus outbreak and claimants are encouraged to explore these opportunities and others, where able to do so.
"In addition, The Department for Education has developed a new online skills platform encouraging and supporting the public to develop their digital and numeracy skills as an opportunity during the coronavirus outbreak to upskill for current or future roles."
He said while the advice remains to stay at home unless it is safe to work, the Skills Toolkit will develop the skill sets of those who are unable to work now in a bid to have "a stronger recovery in the future".
There are several services for individuals and employers looking for work or training opportunities, he added.
These are Jobhelp, Find-a-job, National Careers Service, Jobs Fuse, The Skills Toolkit, Vision2learn and Employerhelp.