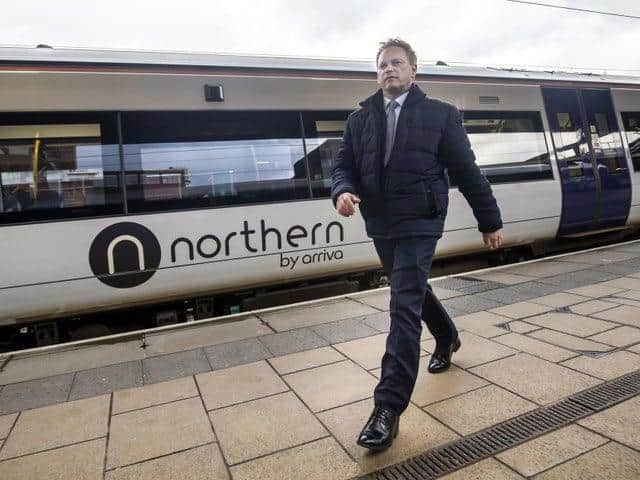 Transport Secretary Grant Shapps.
Transport Secretary Grant Shapps has today given councils across Yorkshire and Humber more cash to create safer spaces for cycling and walking – as surveys show strong public support for  high-quality schemes.  
The new money, which nationwide is a £175m tranche of £2bn announced in May, will pay for measures including School Streets, where roads around schools are closed to motorists during opening hours.
Mr Shapps has set new conditions on councils receiving funding, requiring them to ensure schemes are properly consulted on to "help avoid the problems seen in a minority" of areas in the first round of funding.
It comes as a survey by Kantar Media last month suggested that 65 per cent of people across England support reallocating road space to cycling and walking in their area and nearly eight out of ten people were in favour measures to reduce traffic in their neighbourhood. 
Asked about how he might convince others who are not keen such measures, Minister for cycling Chris Heaton-Harris said: "This is good for all road users.
"We're trying to build, across the country, safer places for people to cycle and walk so they feel they can make that next journey on a bike or by foot rather than always going by car.
"I know we're going to have to prove we can do that so this is why we're spending £175m at this point, and there will be more tranches of this money to come in the future.
West Yorkshire Combined Authority (WYCA) has been handed with £10,053,000, more than half of the region's funding.
Sheffield City Region Combined Authority receives £5,461,550, North Yorkshire gets £1,011,750, Hull benefits from£1,035,500, while City of York Council individually is handed £658,350.
The East Riding gets £467,400 while North Lincolnshire and North East Lincolnshire also receive hundreds of thousands of pounds combined.
WYCA, whose funding is in addition to the £2.5 million already secured from the Active Travel Fund in July, said it plans to build "protected" cycle lanes along key routes into city and town centres, including Thornton Road in Bradford, Leeds Road (A62) in Huddersfield, and roads in Otley and Garforth.
It is planning new secure bike parking, including a trial of app-operated cycle storage lockers in Calderdale to be delivered as a pilot for the region, while in Wakefield it is proposed several new or improved crossing sites will make it easier to walk to school or work.
Kim Groves, chairwoman of the WYCA Transport Committee, said: "Emerging work is showing that we need to increase cycling and walking trips by at least 2,000 per cent and 78 per cent respectively to achieve our aim of becoming a net zero carbon economy by 2038. Long-term, sustainable and flexible Government funding is absolutely vital in helping us meet these ambitions."