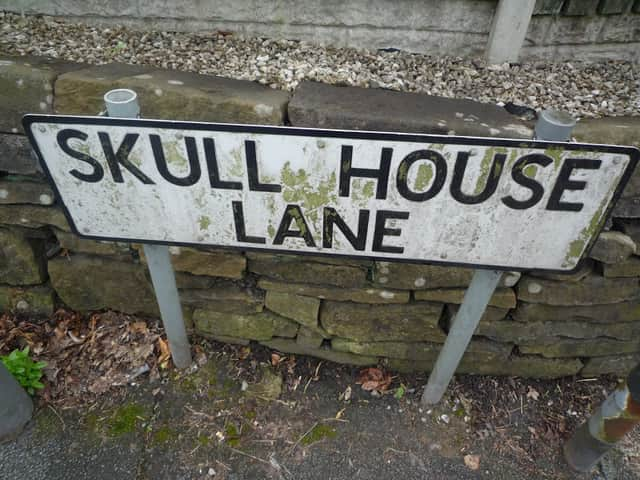 Would you be brave enough to live on Vampire Road or Headless Close? With less than a week to go before Halloween, online estate agent HouseSimple.com reveals the 30 spookiest streets in Britain.
According to HouseSimple.com just 19 people had the courage to buy a property on one of these streets since last Halloween, and there have only been 227 sales on these streets in the past 10 years. Also, there hasn't been a house sale on more than half of these streets in the past 12 months, and not a single property sale on Cemetery Lane and Hell Lane in the past decade.
Trick or Treaters will be out in force on 31st October, but maybe not along Hell Lane, Gallows Close or Howling Lane. And they may think twice about trying their luck along the aptly named Revenge Close – who knows what homeowners might have up their sleeves.
Let's be honest, could you blame potential buyers for walking swiftly by Skull House Lane or Gallow's Close? And you might feel you're tempting fate a little if you live on Coffin Close or Reapers Close.
Witches are most commonly associated with Halloween and our research revealed quite a few witch-themed street names. How about flying off to Broomstick Lane, or maybe you feel your luck's in if you buy on Black Cat Drive? Cauldron Crescent's property prices might be bubbling up nicely and how about living on the wonderfully named Cackle Street.
Although house sales are few and far between on these roads, not all buyers are scared off by a scary name. Spook Hill in Dorking has had 33 house sales over the past 10 years, 74% more sales than on Black Cat Drive, the next most popular street in terms of property sales.
The following table lists in alphabetical order the spookiest street names in the UK and the number of house sales over the past 12 months and 10 years on these streets.
Number of house sales in past yearNumber of house sales in past 10 years
Black Cat DriveNorthampton
Headless CloseGrange-over-Sands
Alex Gosling, CEO of online estate agents HouseSimple.com comments: "Most of us wouldn't read much into a name, but then we probably don't live on Vampire Road, Reapers Close or Skull House Lane. And the sales numbers over the past year do suggest these streets may suffer a little because their names leave a shiver after the first viewing. After all, when the nights draw in, would you be slightly nervous about viewing a property on Hangman's Lane?
"Fortunately, most people aren't spooked by Halloween and the name of the street is unlikely to be a factor if you find your perfect property. A determined buyer won't be put off buying a house because the street name is Gallow's Close or Dead Lane, but maybe they just won't view it on Friday the 13th!"