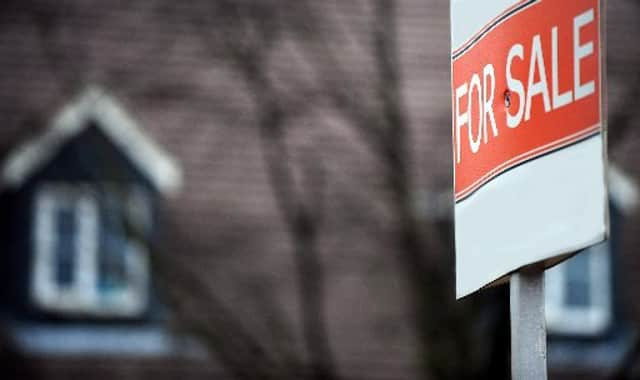 Yorkshire and Humber's housing market saw a positive start to the New Year with a rise in activity, according to the Royal Institution of Chartered Surveyors' UK Residential Market Survey for January 2018.
In January, buyer enquiries and sales increased, with 15 per cent more chartered surveyors in the region reporting a rise in demand from new buyers (up from eight per cent in December 2017), while 16 per cent more respondents saw an increase in the volume of sales (up from +11 per cent the previous month).
However, new instructions continue to remain flat, and as a result, only three per cent more chartered surveyors in the region expect to see sales rise over the coming three months.
Looking further ahead, there is no sign of an upturn in the flow of properties coming on to the market, and consequently only 18 per cent more respondents expect to see a rise in sales over the next 12-months.This long-standing lack of stock on the market is impacting prices in the region with over a quarter more respondents (+36 per cent) seeing house prices in the region rise during January (up from +17 per cent the previous month) and over half expect prices to rise further over the coming 12-months.
In the lettings market, tenant demand rose in the three months to January (seasonally adjusted series), with 49 per cent more agents in Yorkshire and Humber reporting an increase in enquiries from tenants. But landlord instructions fell back slightly. This imbalance prompted positive rental growth expectations for the near term.."
Christopher R Jowett MRICS of Jowett Chartered Surveyors said: "We've had a busy start to the year, with surveys, valuations, lettings and sales. New development of quality homes between £400,000-450,000 in good areas are going well, with all properties sold within an eight-month time frame.
Ben Hudson, MRICS of Hudson Moody added: "We've seen a very busy start to 2018 with a feeling that buyers and sellers alike want to get on with life despite the political and economic uncertainty as people are weary of waiting for clarity."
Simon Rubinsohn, RICS Chief Economist said: "The latest RICS results point to housing transactions remaining pretty subdued over the coming months."