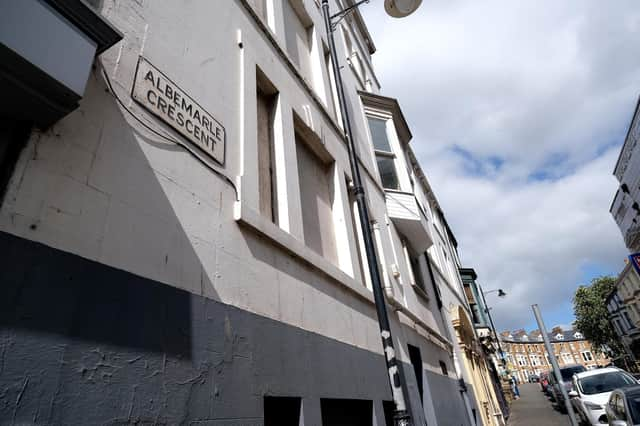 The roads surrounding Albemarle Crescent are closed due to an incident last night.
Albemarle Crescent is expected to remain closed until 2.30pm today, Tuesday May 10, while police continue their investigations.
In a statement online, police said "Albemarle Crescent is currently closed between Aberdeen Walk and York Place
"This is in connection with last night's incident.
"We expect the road to be closed for around 1.5 hours today (until roughly 2.15/2.30pm)
"Please avoid the area if possible."
Last night, police closed the roads surrounding Albemarle Crescent after an incident.
North Yorkshire Fire and Rescue Service were pictured at the scene, along with a police vehicle.