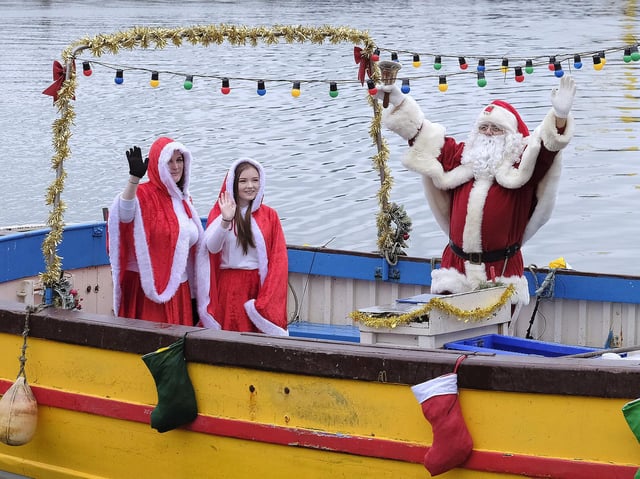 Santa greets the crowds.
Santa in Scarborough.... 10 photos of his arrival at the weekend
Despite the rainy weather, Scarborough's residents turned out in their hundreds on Saturday morning to watch Santa arrive in the harbour by boat.
Monday, 18th November 2019, 12:23 pm
Updated
Monday, 18th November 2019, 12:28 pm
In a much-loved tradition, Santa sailed into town to be greeted by adoring children before parading up to Boyes Grotto with a band of pirates from the cast of Treasure Island at the Stephen Joseph Theatre. Here are 10 photos of his dramatic arrival.