Scarborough and Ryedale Mountain Rescue Team help injured runner on Rudland Rigg
Scarborough and Ryedale Mountain Rescue Team were called after a runner fell and suffered a painful shoulder injury.
Monday, 28th June 2021, 10:58 am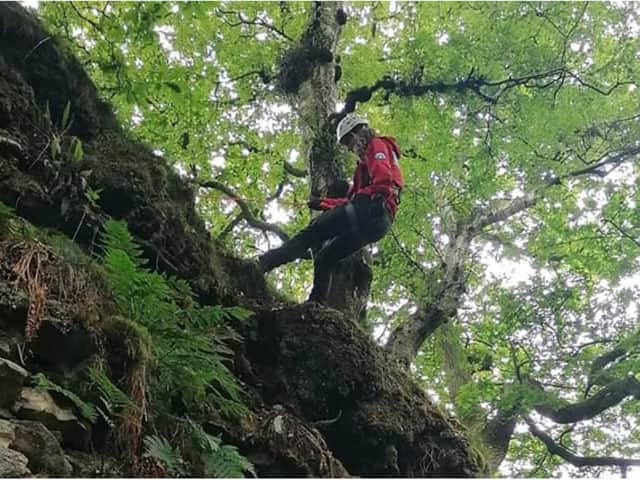 The runner had fallen and suffered a shoulder injury. Photo from the team's training exercise earlier in the day. Photo by Scarborough and Ryedale Mountain Rescue Team.
The team were deployed to Rudland Rigg in Ryedale at 2.11pm on Saturday to help the man who had tried to get home himself but was in too much pain.
They gave him strong pain relief before moving him to one of their 4x4 ambulances.
Two days earlier, the team helped a mountain biker who had suffered a hip injury near Worry Gill in Dalby Forest.
They were called at 12.17pm on Thursday and, working with paramedics from Yorkshire Ambulance Service to assess and provide some treatment before carrying him on a stretcher to a drivable forest track so he could be taken for further care.
The team thanked the man's riding partner for initial treatment, making the emergency call and marking the trail to warn other riders of the incident.
They also thanked the rider who stopped by the track to guide them in and to the other riders who stopped to offer help.