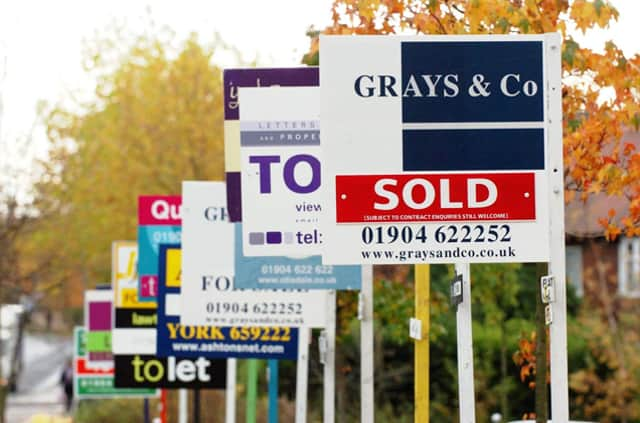 House prices in Scarborough decreased by 2.7% in June, despite witnessing a 0.5% rise over the last 12 months.
The latest data from the Office of National Statistics shows that the average property in the area sold for £159,063 - significantly lower than the UK average of £228,384.
Across Yorkshire and The Humber, property prices have risen by 3.2% in the last year, to £160,727. The region outperformed the UK as a whole, which saw the average property value increase by 3.0%.
The data comes from the House Price Index, which the ONS compiles using house sale information from the Land Registry, and the equivalent bodies in Scotland and Northern Ireland.
The average homeowner in Scarborough will have seen their property jump in value by around £16,000 in the last five years.
The figures also showed that buyers who made their first step onto the property ladder in Scarborough in June spent an average of £136,957 - around £13,000 more than it would have cost them five years ago.
Lawrence Bowles, the associate director of the research team at the estate agents Savills, said the national figures were a "mixed picture" for homeowners.
"Broadly speaking the story of 3% price growth across the country, over the last 12 months, is faster than inflation," he explained.
"Growth is starting to flow down, with prices increasing across the UK, particularly in the West and East Midlands, Scotland, Wales and Northern Ireland.
"The West Midlands is the stand out area, and this shows a trend of people moving away from London due to cost."
Mr Bowles explained that Savills expected property prices in the north to grow over the next five years, as people continued to be priced out of the capital.
In London house prices fell at their fastest pace since 2009.
Samuel Tombs, chief UK economist at Pantheon Macroeconomics, said: "Increases in mortgage rates have restricted the amount that home-buyers are willing and able to borrow.
"Prices in the capital are more sensitive to changes in mortgage rates than elsewhere, because loan-to-income ratios are extremely high. The reduction in jobseekers from the EU, due to Brexit, also has hit demand in the capital."
Between May last year and April this year, the most recent 12 months for which sales volume data is available, 2,383 homes were sold in Scarborough, 5% more than in the previous year.
The highest house prices in the country in June were found in Kensington and Chelsea, London, where properties sold for an average of £1.15 million - 14 times the cost of a home in Burnley, where the average property cost just £81,352.