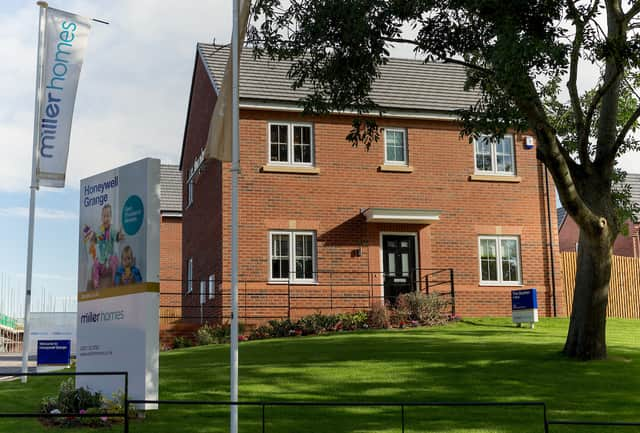 The Help to Buy initiative, designed to help buyers get on to or move up the property ladder, is still proving a success as we move in to 2019, say housebuilders.
Offered across Yorkshire by Miller Homes, the housebuilder said that the scheme has helped around 600 buyers in the region since its inception.
"Help to Buy continues to be a popular way that buyers with low deposits can buy their first home or move to a bigger property to accommodate a change in family circumstances," said Sarah Whinfrey, regional sales manager Miller Homes Yorkshire.
"It is just one way in which we support prospective buyers to help them realise their house buying dreams and find a better place that is more suited to their needs and financial situation."
There are already 30 Help to Buy purchases approved for the early part of 2019 with Miller Homes, showing the scheme continues to help buyers, at developments across the county, currently in 10 different locations.
"The scheme offers assistance for buyers who only have a small deposit of around five per cent through the provision of a 20 per cent equity loan from the Government for those who meet the qualifying criteria," said Sarah.
"This means that buyers only need to secure up to a 75 per cent mortgage from a bank or building society giving them much greater flexibility and choice."
Help to Buy is offered by Miller on a variety of homes across the region ranging from three bedroom townhouses at Honeywell Grange currently priced from £159,995, and five bedroom detached homes at Sherwood Croft currently priced from £349,995.