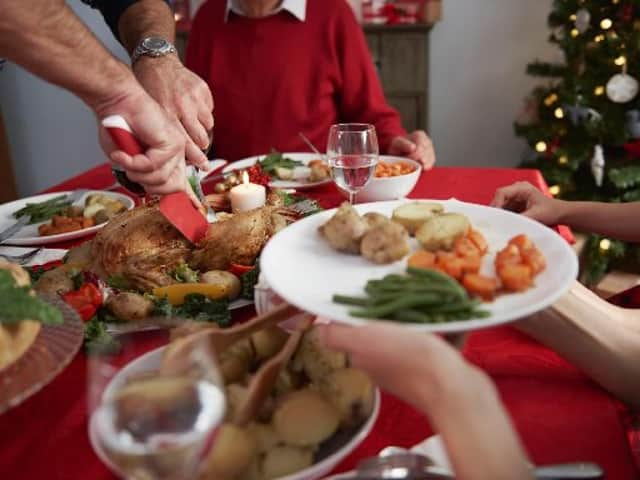 It's the time to eat, drink and be merry – but dispose of your Christmas dinner leftovers carefully or you could create a festive fatberg.
This is the warning being issued by rubbish removal experts Junk Hunters, who have released tips on how households can avoid clogging drains and sewers over the holiday period.
Knowing what not to put down sinks and toilets, and preventing grease and fat from going down the sink, are crucial actions for fighting fatbergs.
The team at Junk Hunters issued the guidance just as news broke that part of the infamous Whitechapel Fatberg, which made international headlines, is to go on display at the Museum of London.
Fatbergs are formed when cooking oil and grease mix with non-biodegradable items in the sewage system, and solidify to cause blockages.
It took Thames Water nine weeks to defeat the 130-ton Whitechapel Fatberg, which was subsequently turned into biodiesel.
With all the rich roasts being prepared over Christmas and New Year, householders are urged to take advice and avoid a repeat of the monster fatberg.
Harsha Rathnayake, CEO of Junkhunters, said: "Christmas is a time for having fun, but fatbergs make everyone miserable, especially the sewage workers who have to literally break the awful things down.
"There's no need to hold back in cooking – you can still have your delicious Christmas dinner exactly as you want it.
"Just take a few simple steps to make sure you don't wash any fat or food leftovers down the sink."
Steps to avoid a festive fatberg include not flushing cotton wool, kitchen roll or fats down the toilet.
Scrape plates after meals to get as much grease off as possible.
Install a grease trap, or pour any oil and cooking fat into an empty milk container or margarine tub while it's cooled but still liquid, and let it solidify in that rather than in your drains. Then chuck it away when it's full. If you find there's water collecting in the bottom, cut a hole in it and water your lawn before throwing it away.
Make sure you've got a hair trap in your shower or bath plughole and throw loose hair in the bin.
Some people might tell you that you can clear fat and oil from the drains by pouring hot water and washing up liquid down the sink. They're wrong. Do not allow any fat to go down there at all.